An extra special event will be taking place at The Watch Boutique – and you are invited.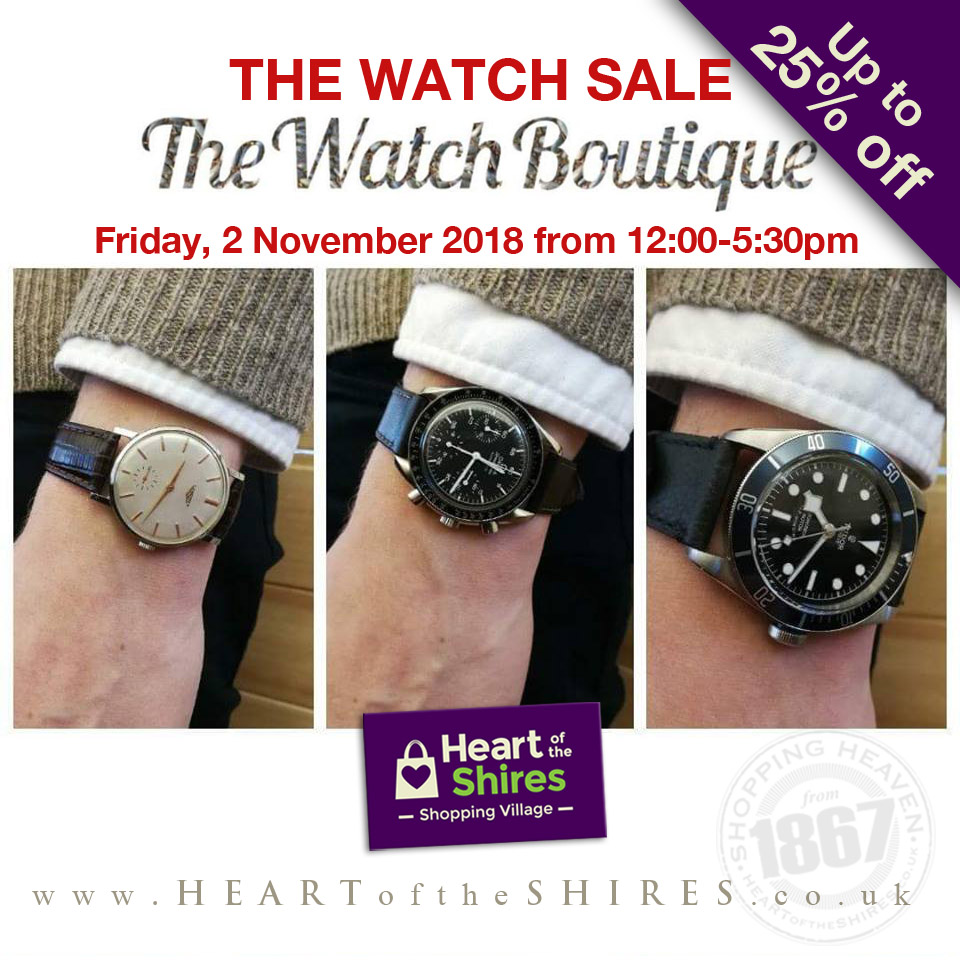 New Watches and Jewellery will be released during this special event – Friday 2nd November 2018 from 12:00-5:30pm. Here, you can receive special offers and deals on this day only,  with up to 25% off at the event!
Everyone is welcome, make sure you come down to see the Watch Boutique and take a look at the new shop.
*Selected discounts and offers to selected lines. Excludes online sales and all offers are valid for one day only.
The Watch Sale – Don't Miss This