We are so lucky to be in such a location. Did you know Heart of the Shires is a great venue to meet as part of a walk?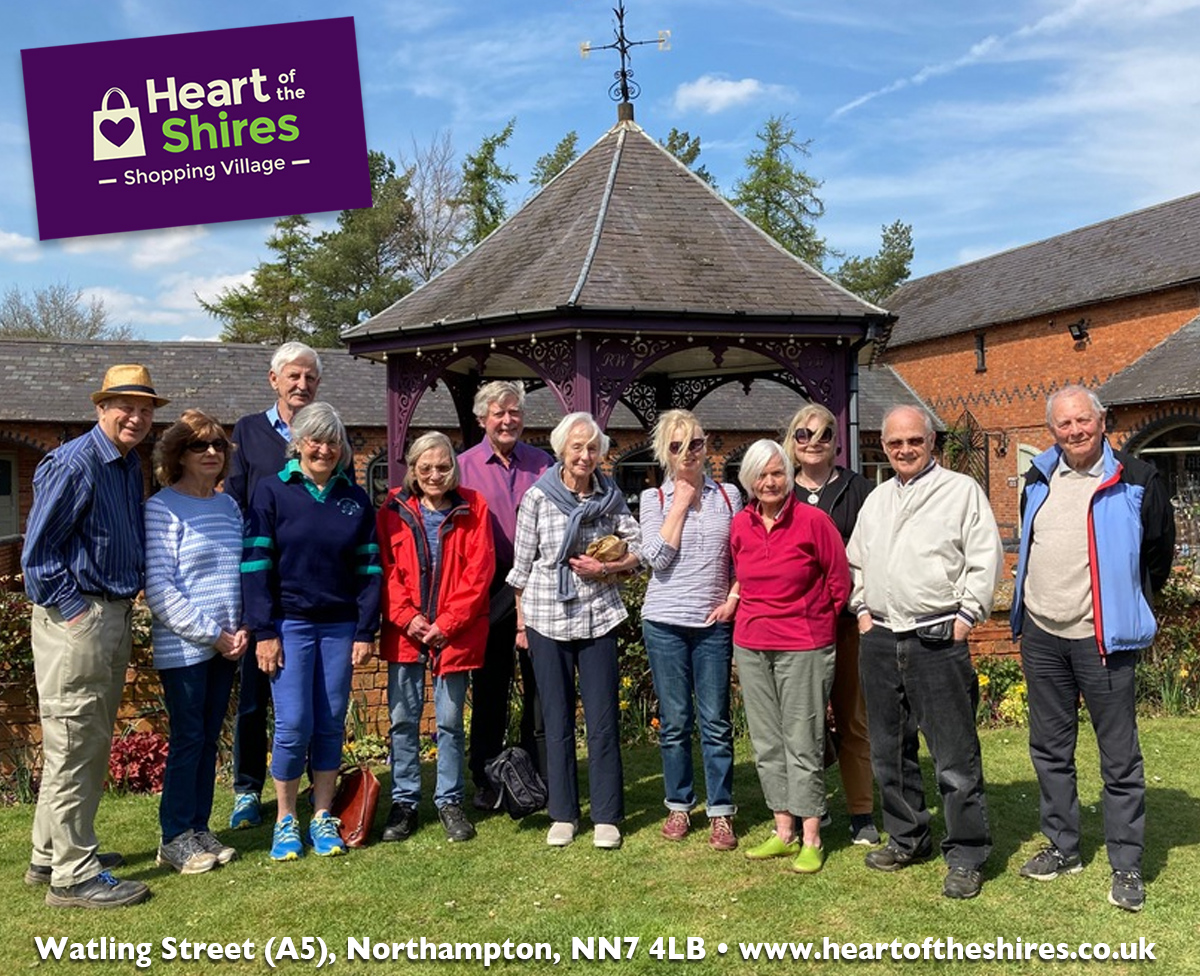 Here, for example, are a group from Thurlaston, Rugby who enjoyed a 4.5 mile walk through the hamlet of Brockhall, a return along the canal and of course a good look around Heart of the Shires.
With free parking and fantastic access to the canal –  a great walk is down past the Marina at Whilton and through to Whilton Locks Garden Village – Heart of the Shires could be your next group outing. Best foot forward!
Walks Around Heart of the Shires