Abraxas Cookshop is a multi-award winning, independent and family run business. Created in 1996 by sisters Helen Sparrow and Sarah George, the idea evolved over a coffee at Heart of the Shires Shopping Village. The business has now blossomed into several shops at Heart of the Shires and three other Cookshops situated around the Midlands. Abraxas has always been about excellent customer service and going that 'extra mile'. In each of our shops we strive to create an ambient atmosphere and beautiful environment whilst never compromising on style or substance.
"First class service at The Heart of the Shires store nothing is ever too much trouble and they are always pleasant and helpful and knowledgeable." Julie Dodds
Abraxas Cookshop extensive product lines are thoughtfully displayed and vary massively from pastry brushes and wooden spoons to high-end electrical items including KitchenAid, Dualit and Sage. We thrive to stay ahead of current trends, and to ensure we stock a large variety of everything you need for your kitchen and home, we sell well loved brands such as Emma Bridgewater, Le Creuset and Global whilst also keeping up with new and exciting products!
"Absolutely fantastic, exceptionally helpful, understanding, excellent service and outstanding communication." Gemma Dearsley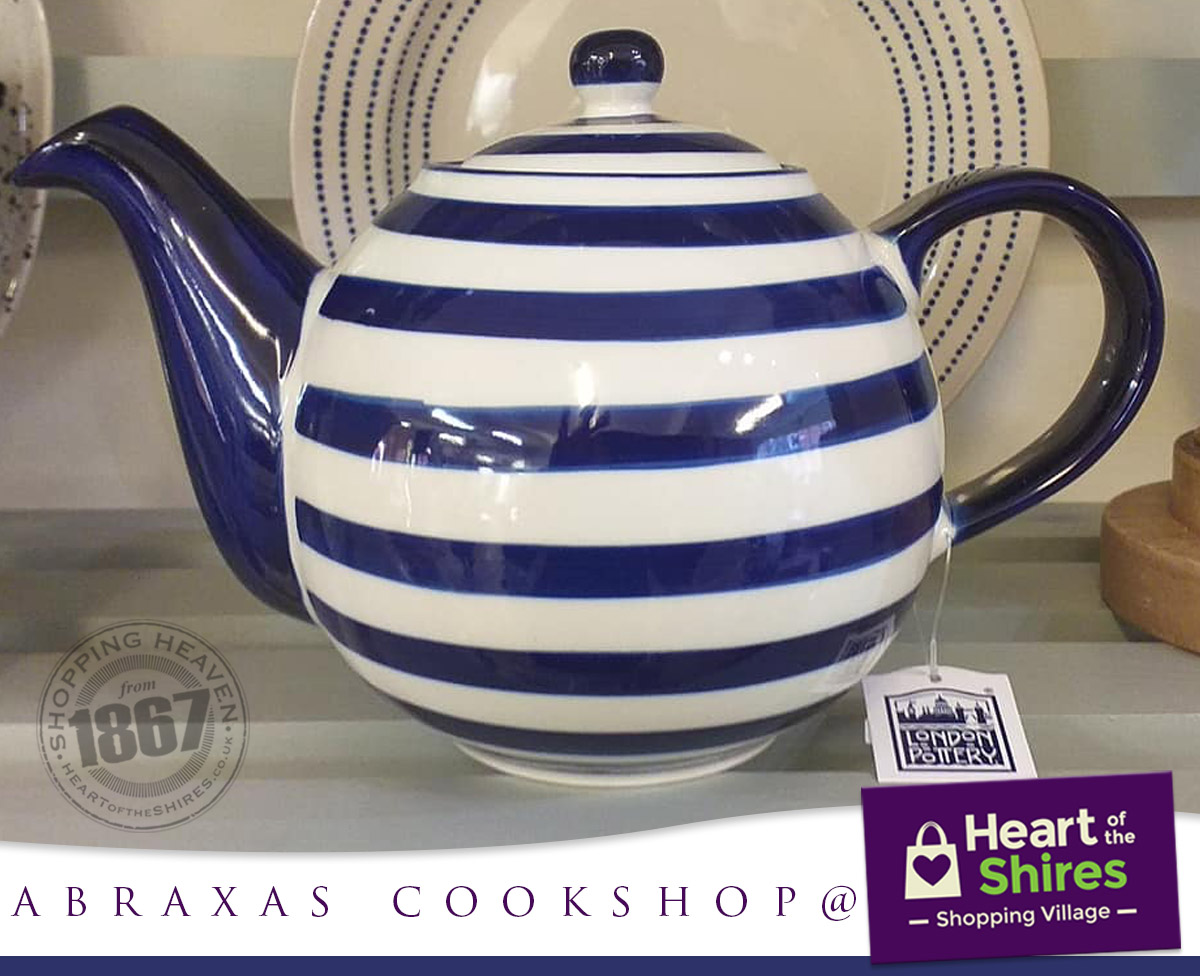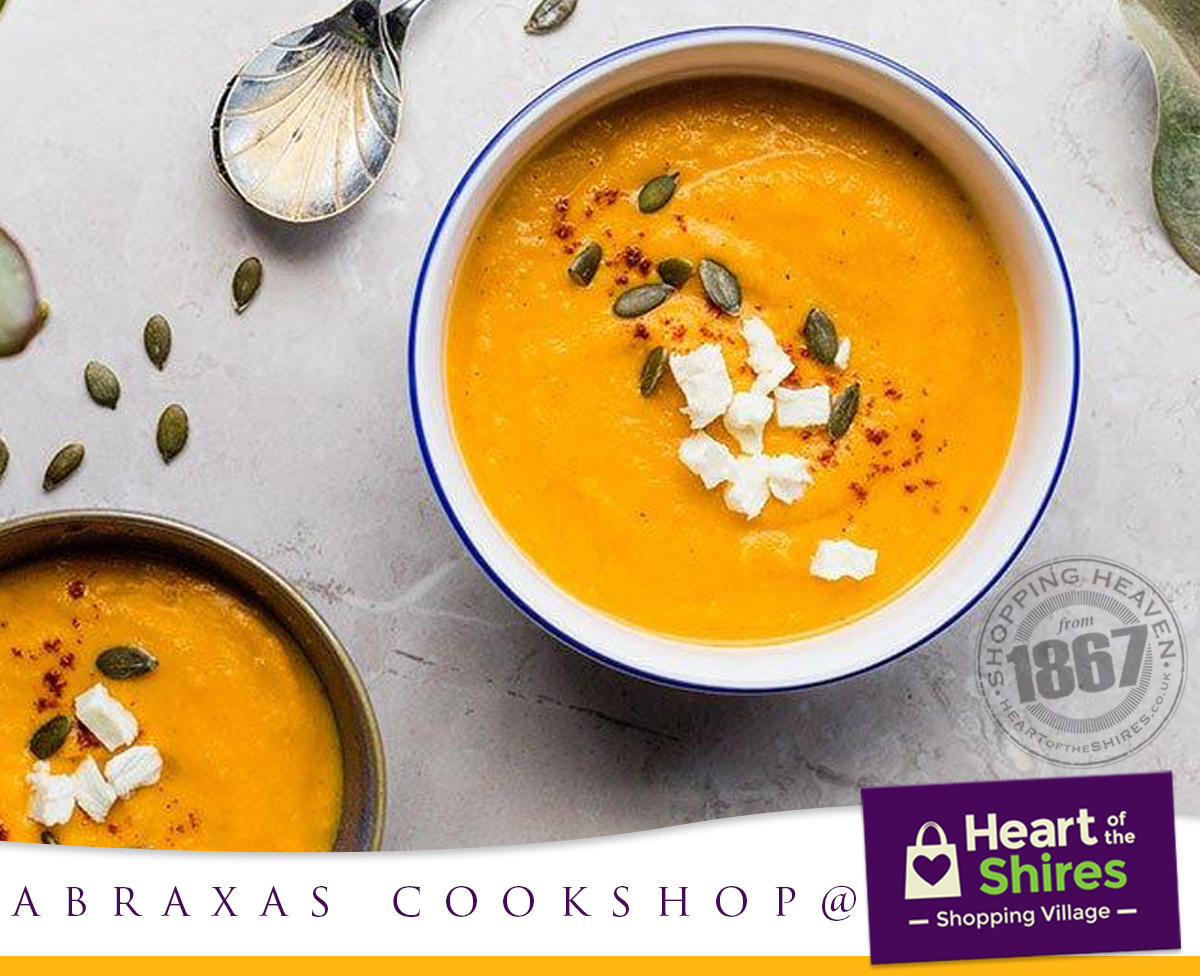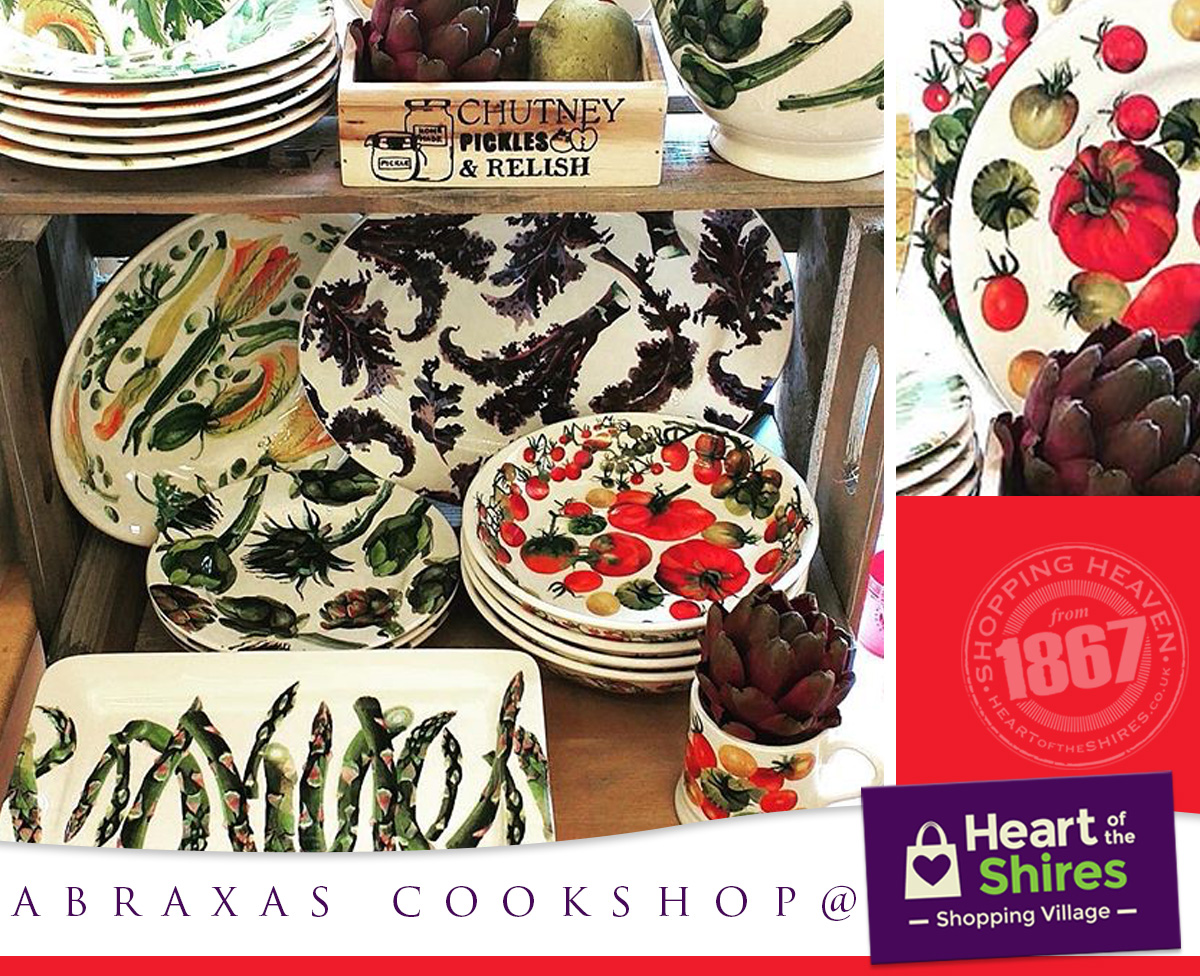 Abraxas Cookshop highly trained staff are welcoming, informative, and passionate about Abraxas and the products that we sell and are always on hand to help and offer advice. The business and product lines have expanded and evolved over the years, but the company ethos remains the same. We simply want to provide our customers with beautiful and useful products within a relaxed enjoyable environment, thus creating a wonderful shopping experience. We hope you think so too!

Wedding list service available.
Please contact us for details.
Telephone: 01327 341080
Website: www.abraxascookshop.com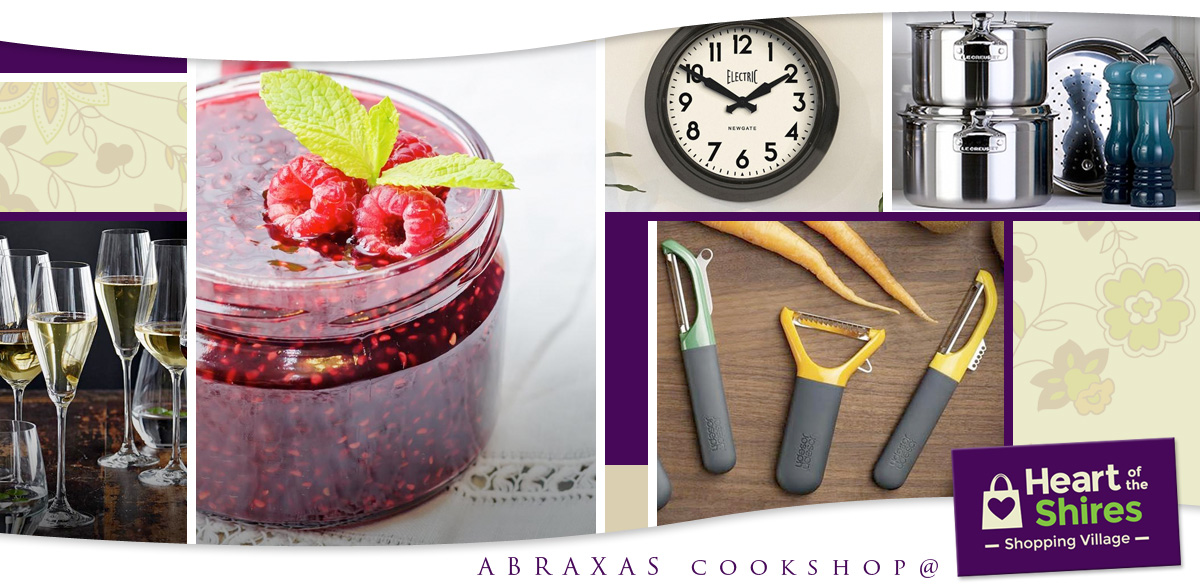 Big Brands at Abraxas…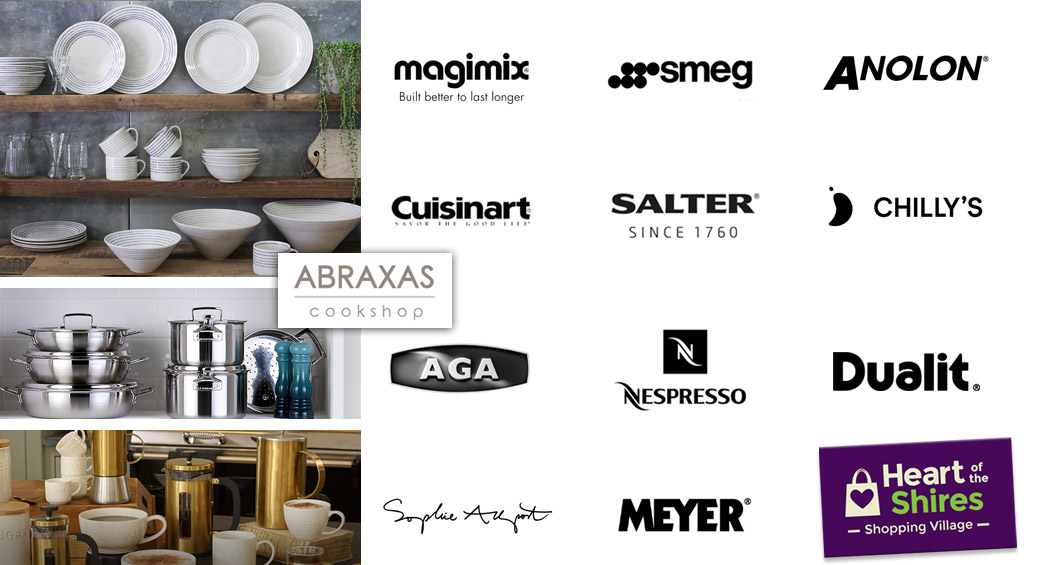 …and many more!