Abraxas China and Glass offer the well-loved Emma Bridgewater range. It is one of their most popular and adored brands.
Known for her diverse and British style, Emma Bridgewater's ceramics add a charming twist to any home. Emma Bridgewater make things that make everyday life a little bit nicer – things that are beautiful to look at, but also a pleasure to use, like a lovely mug that cheers you up when you have your first cup of tea in the morning, or a bowl with a playful message that makes you smile when you use it.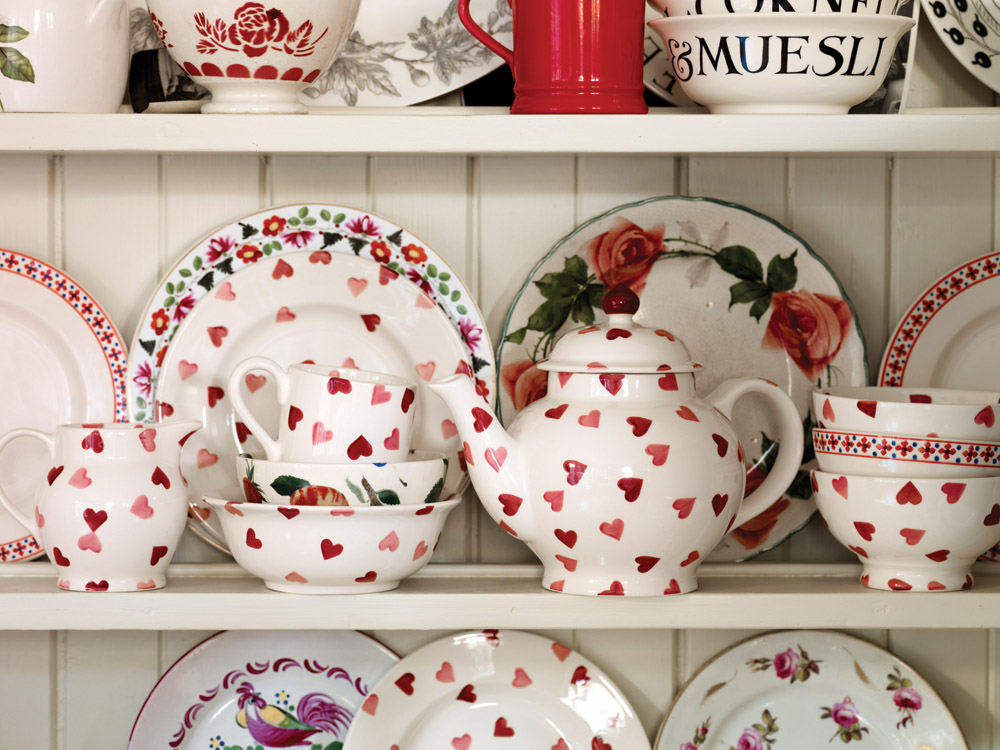 All Emma Bridgewater pottery is made from cream-coloured earthenware – a traditional Staffordshire product which is made in their own factory in Stoke-on-Trent, the home of British pottery. Most of the production work is still done by hand, and all the pieces are individually hand-decorated, so every one is very slightly different – and the spongeware is always signed by the person who painted it.
How did Emma Bridgewater Start?
Emma Bridgewater began in 1985, after Emma tried and failed to find a birthday present for her mum. "I was looking for a really special cup and saucer, but everything was either too formal or too clunky. That was my eureka moment. I realised there was a gap in the market for pottery that was beautiful and practical."

From the very beginning, Emma was clear that she wanted to make pottery that could be used and enjoyed every day, so the company take a lot of care with the shapes of the pieces – the mugs feel just right in your hands, and the bowls and plates are big enough for generous portions, but not that silly restaurant size that takes up all the room on your table. And of course, all of the Emma Bridgewater tableware is perfectly happy being washed in the dishwasher.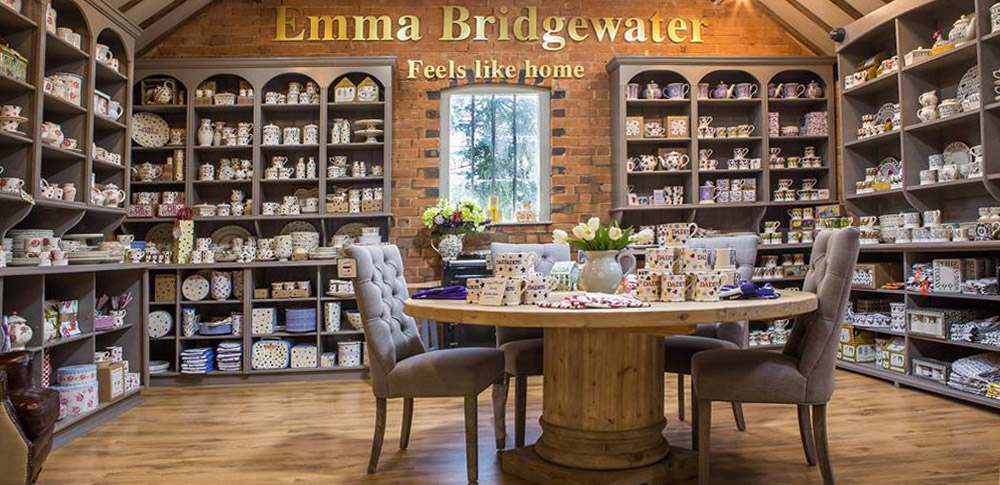 The display at Abraxas, at Heart of the Shires for Emma Bridgewater is simply stunning. Come and see it for yourself soon.
Emma Bridgewater at Abraxas