Are you agonising over what colour scheme to go for or thinking of buying a new sofa? Texture Interiors can help.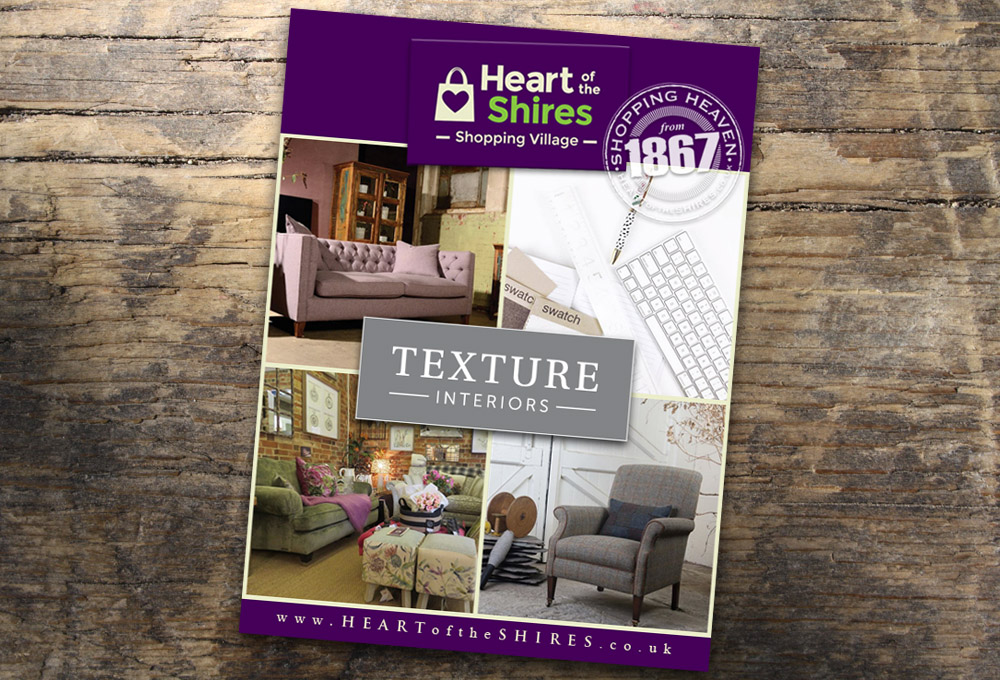 Texture Interiors offer a home decorating service, working closely with you, to achieve a new look to suit your room, taste and budget. Whether you just want to change one room or give your whole home a new look, pop in for a chat, at Heart of the Shires, and get the ball rolling…
Texture Interiors showroom is hugely popular with customers, who also appreciate our friendly, approachable customer service and expertise. If you're looking to give your home – or even just one room – a bit of a revamp, we should be your chosen destination shop, stocking ranges from some of the Britain's most exciting quality companies, including Libra, Voyage Deco, Tetrad and Duresta.
This lovely new Tetrad Battersea lilac sofa (top left) has landed in the Texture Interiors showroom and is now available to order: it would certainly make a striking style statement in any room. Texture Interiors love Tetrad – and so do their customers – as they are beautifully made from the highest-quality wood and fabric.
Tetrad have been in the upholstery business for 45 years, starting from a factory in Lancashire – the traditional heartland of British textiles – to become one of the finest upholsters in the UK.
Why not come in and have a look?