Are you getting ready for the bank holiday weekend? It looks like BBQ weather, so Food for Thought here at Heart of the Shires have a tasty treat to give your sausages that extra sizzle!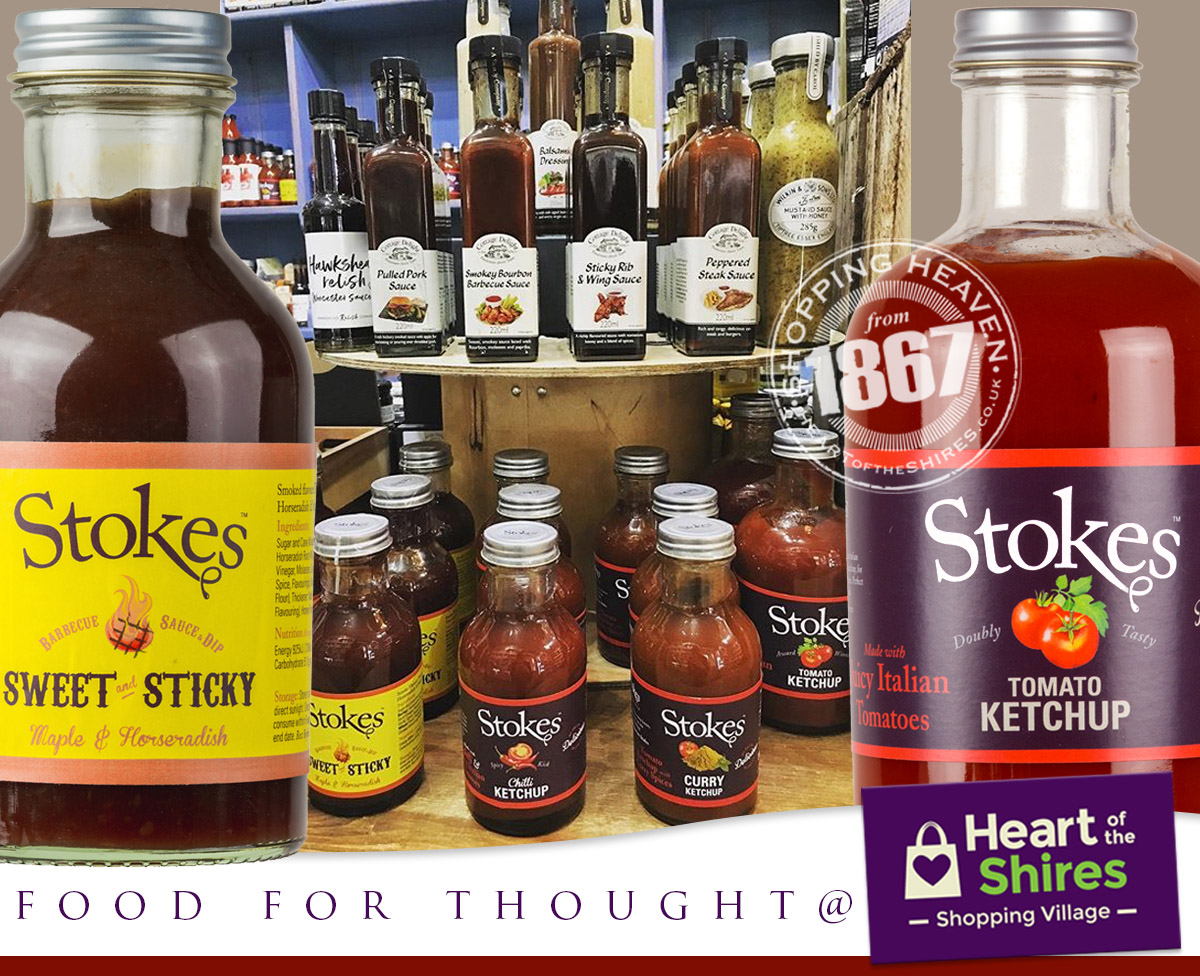 Stokes Sweet and Sticky, for instance, is a smooth sauce with a sweet & sticky flavour with kick of horseradish, rounding off sweet maple syrup.
For Ketchup lovers Stokes Tomato Ketchup is made with deliciously juicy Italian tomatoes, all 200g of them packed into every 100g.
Chipotle Ketchup – a twist on the best – brim full of real Italian tomatoes with a smoky, spicy kick! Chipotle Chillies are Jalapenos left to ripen on the plant to a deep red, before being smoked, giving them their distinctive flavour. Or added spice on the classic ketchup – one for the curry lovers with Stokes Curry Ketchup. Whatever your taste for your BBQ head down PDQ!
#heartoftheshires #northamptonshire #bankholidayweekend #supersauces #ketchup #BBQ #retailtherapy
Super Sauces at Food for Thought