We're pleased to announce that Heart of the Shires Shopping Village has been recognised with a 2019 Certificate of Excellence, based on the consistently great reviews we've earned on the world's largest travel site TripAdvisor. Only a small percentage of businesses achieve this accolade!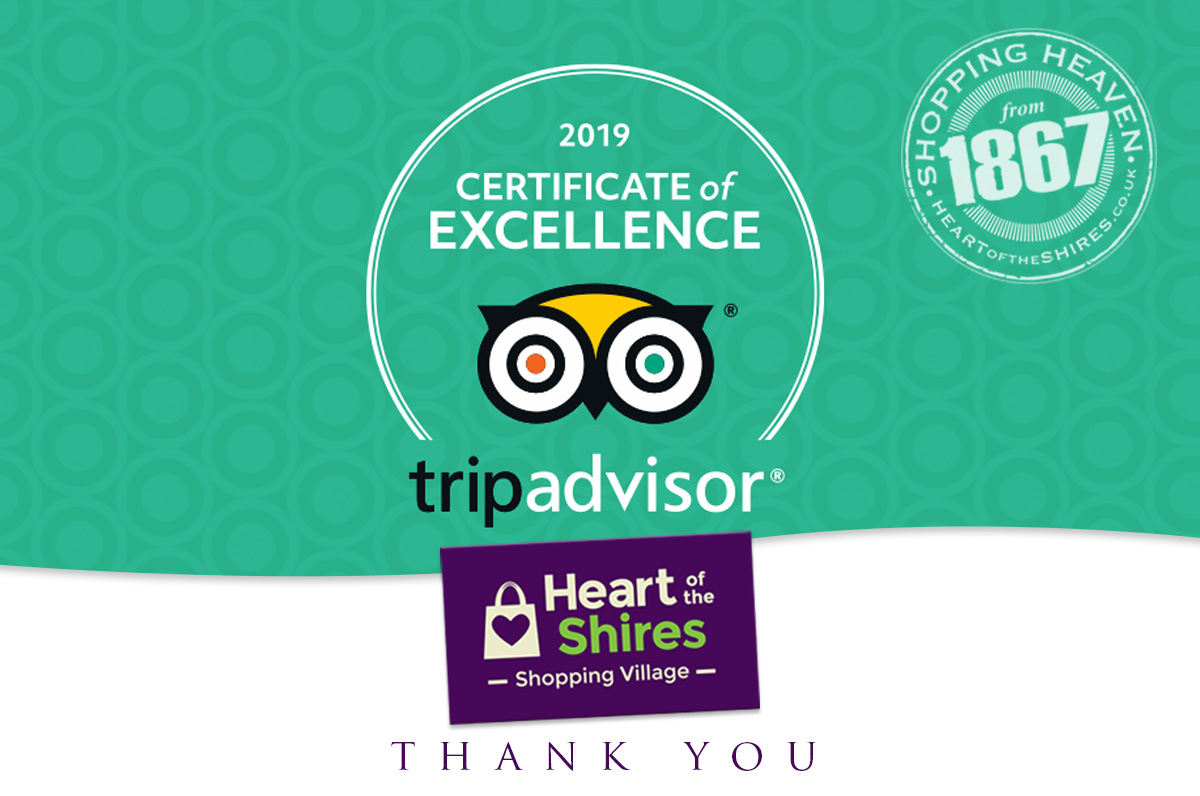 Thank you to all our visitors who take the time to write reviews, be it on Tripadvisor, Google, Facebook, via email or anywhere else. It really helps our independent retailers and the site itself continue to flourish. We love the good reviews, of course, and we do get rather a lot with this latest award testament to that, but we also don't shy away, or try to hide the constructive negatives we may get from time to time. Instead of discarding or ignoring the negative comments we always look to address, investigate and ultimately act upon any concerns in feedback to ensure we are better next time.
When was the last time you wrote a review? Go on give us a review today.
Tripadvisor Certificate of Excellence