It's lovely to see so many brand new faces visiting Heart of the Shires for the very first time.
We are certainly being found (remember we are just of the A5 between Kilsby and Weedon Bec) by a whole host of new people who have left such brilliant comments and feedback.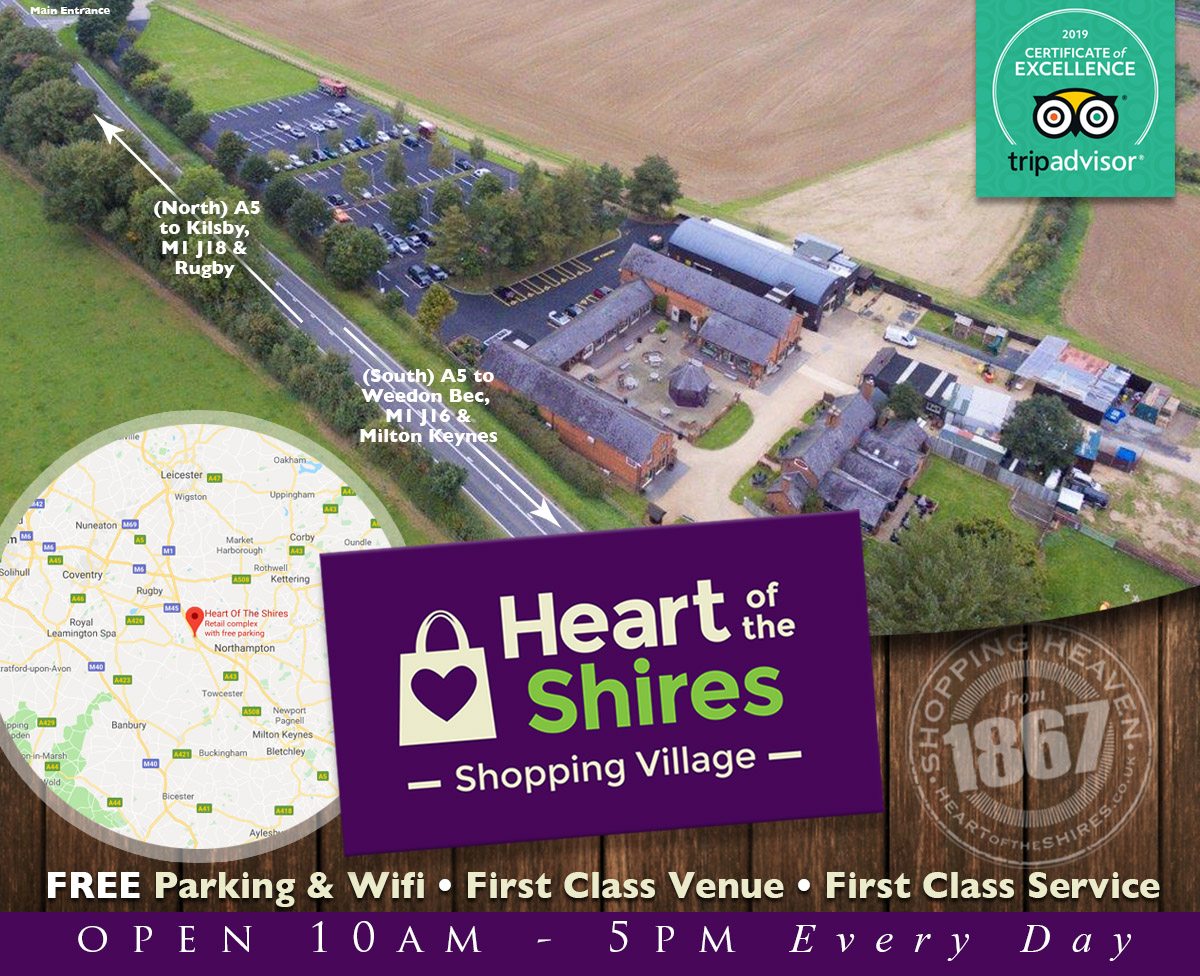 Have you visited us yet?
Heart of the Shires Shopping Village is set around a 150 year old Victorian courtyard and offers individual, independent retailers with real character and charm. Our shops here offer tradition, choice, innovation and service through the diversity of products.
We are open seven days a week from 10am until 5pm. At Heart of the Shires you will discover a wide range of shops offering fine quality products from kitchenware to antiques and collectibles, jewellery, clothing, foods and treats to garden and homeware – and so much more.
FREE Parking • Relaxed Atmosphere • Quality Retailers • Unique Experience.
Whether you are a newbie or choose Heart of the Shires as your 'go to' venue for that little bit of tranquility and shopping how it used to be – thank you.
#heartoftheshires #northamptonshire #summer #independent #local #independentretail