Our resident cookware store, Abraxas Cookshop, are pleased to announce that they are now stocking Happy Jackson products. Full of bright colours and fun quotes – what a great range to have in store!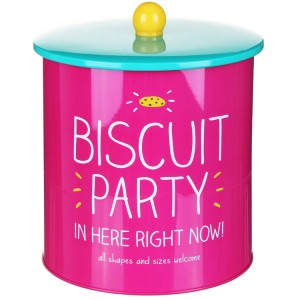 Happy Jackson was created by a partnership between poet and artist Giles Andreae and designer Heather Flynn. The brand is a firm favourite at Heart of the Shires.
Bursting with bold colours and featuring fun and funky slogans, the range available at Abraxas covers home and kitchen products including; lunch boxes, snack boxes, flasks, travel mugs, china mugs, eggcups, tea, coffee and sugar caddies, and biscuit/cake tins – all of which are guaranteed to make you smile.
The fun and modern range gives you the chance to bring life to your kitchen and negate the need for dull features – allowing you to brighten up your life with ease. We're very proud to have this brilliant brand available at our Northampton shopping village.
Abraxas Cookshop is an award winning cookshop that stock a comprehensive range of culinary equipment to suit everyone's needs from the beginners to experienced chefs.
Our shopping village now has 24 different independent stores covering a range of specialities; art, furniture, clothing, health and beauty and more.
Follow Heart of the Shires on Facebook and Twitter for the latest updates. Our shops are open 10-5 daily.
Happy Jackson range now available at Abraxas Cookshop