Our resident bridal shop, Silver Sixpence Bridal Boutique has two unmissable events this May.
The bridal shop showcase an exclusive mix of vintage inspired and fashion forward wedding gowns from a number of leading designers. So listen up wedding planners in the Northampton and Leicester area, Silver Sixpence Bridal Boutique will be hosting a sample sale and a Lilian West Trunk show next month:
Sample sale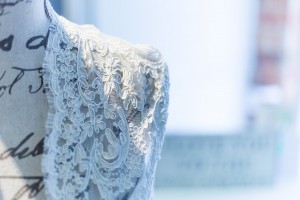 Don't miss out on the boutiques special sample sale on May 7th/8th – the sale will include discounts of  up to 60% on selected gowns. You will have the chance to touch, try on and shop the most gorgeous wedding and bridesmaid dresses.
Whether you're looking for an inspiration or actively hunting for 'the one', this special sale could hold the key to finding your dream gown at a great price. These gowns won't be around for long as the sale will operate on a 'first come, first served' basis.
You can book your attendance at this sample sale by calling 01327437180 or emailing silversixpencebridal@outlook.com.
Lillian West trunk show
Silver Sixpence Bridal Boutique will be hosting a Lillian West trunk show from the 28th till 30th May. This is an unmissable event where Lillian West representatives will present their entire line of new dresses for brides-to-be to explore and try on.
The famous Lillian West brand features classic lines of rich satins, re-embroidered fine laces and soft romantic fabrics. Each style features stunning details that create exclusive works of art. Attending trunk shows maximises the likelihood of finding the dress of your dreams by seeing the full collection of dresses.
To booking your place at the trunk show, call today on 01327 437180 or email silversixpencebridal@outlook.com.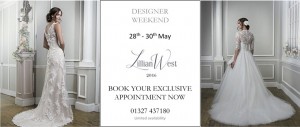 Located in Heart of the Shires, our Northamptonshire shopping village is the ideal scene to pick out your fairy tale dress for the big day. With a selection of boutiques and tea rooms, we've got the perfect setting to enjoy a day of wedding planning.
To get the latest updates on all of our shops, you can follow the Heart of the Shires on Facebook and Twitter. Our shops are open 10-5 daily.
Silver Sixpence Bridal Boutique in May