Flutterbyes Hair specialises in all aspects of hairdressing with their aim to make you feel and look glamorous in the beautifully appointed, friendly boutique-style salon.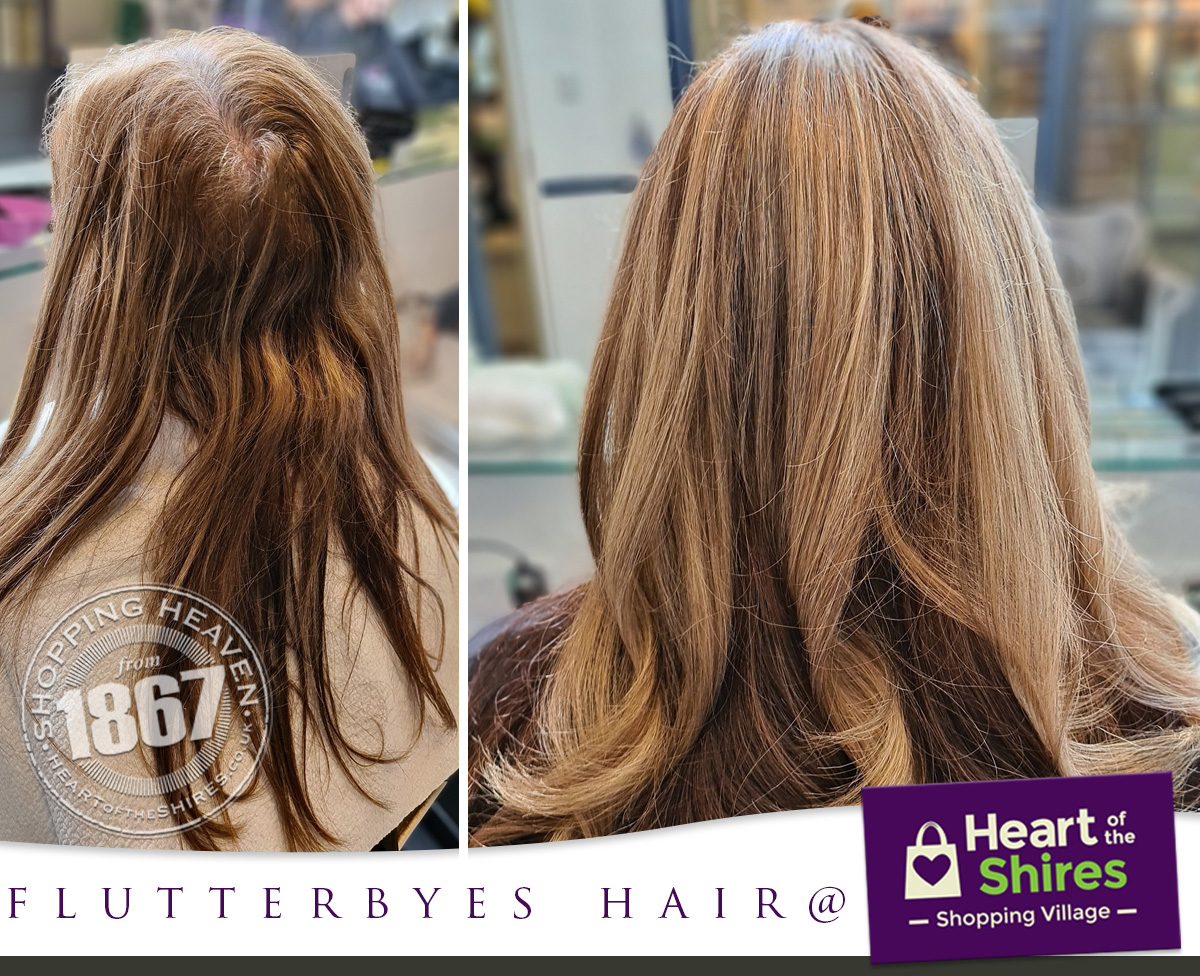 Just look what these people said:
"Having recently moved to the area, I was looking for a new hairdresser, Dionne made me feel welcome from the start, she discussed my hair and what I wanted before doing anything. My hair is so much better after just a few visits. Very professional service and Dionne really knows her stuff! Would highly recommend to anyone. The salon is constantly cleaned and all extra precautions being taken at the moment so feel very safe having my hair cut and coloured."
Jess Valentine
"Dionne always does a lovely job of my hair. She understands what I want and is lovely too."
Deborah Mingham
"Dionne has been cutting my hair for the past 3 years and I'm so glad I found her!! Dionne is so professional and welcoming always listening to how I would like my hair cut and styled at each appointment, never just assuming what I would want and takes great pains to give me the best customer service and her expertise everytime. I'm always pleased with the result. I used to find going to the hairdressers previously intimidating and too be honest a chore that I'd put off until I really had to go but not anymore since finding Flutterbyes! It's actually a pleasure to get my hair done so nicely and it not be a chore!
Dionne is so flexible offering appointments out of the normal 9-5 to fit around your own commitments, I've never known any other salons to be this flexible and Dionne works so extremely hard and many hours to accommodate this. The salon is very clean and tidy and I felt safe going to appointments during these COVID times with all of the extra measures the salon has put in place. The salon itself is really easy to get too with plenty of free car parking which is always a bonus.
Let's all support our local businesses and help make sure they are here to stay! Thank you Flutterbyes."
Louise Sheaf
Telephone: 01327 342269, today!
Fabulous Feedback for Flutterbyes