Well these are certainly causing at stir at Margo and Evie at Heart of the Shires.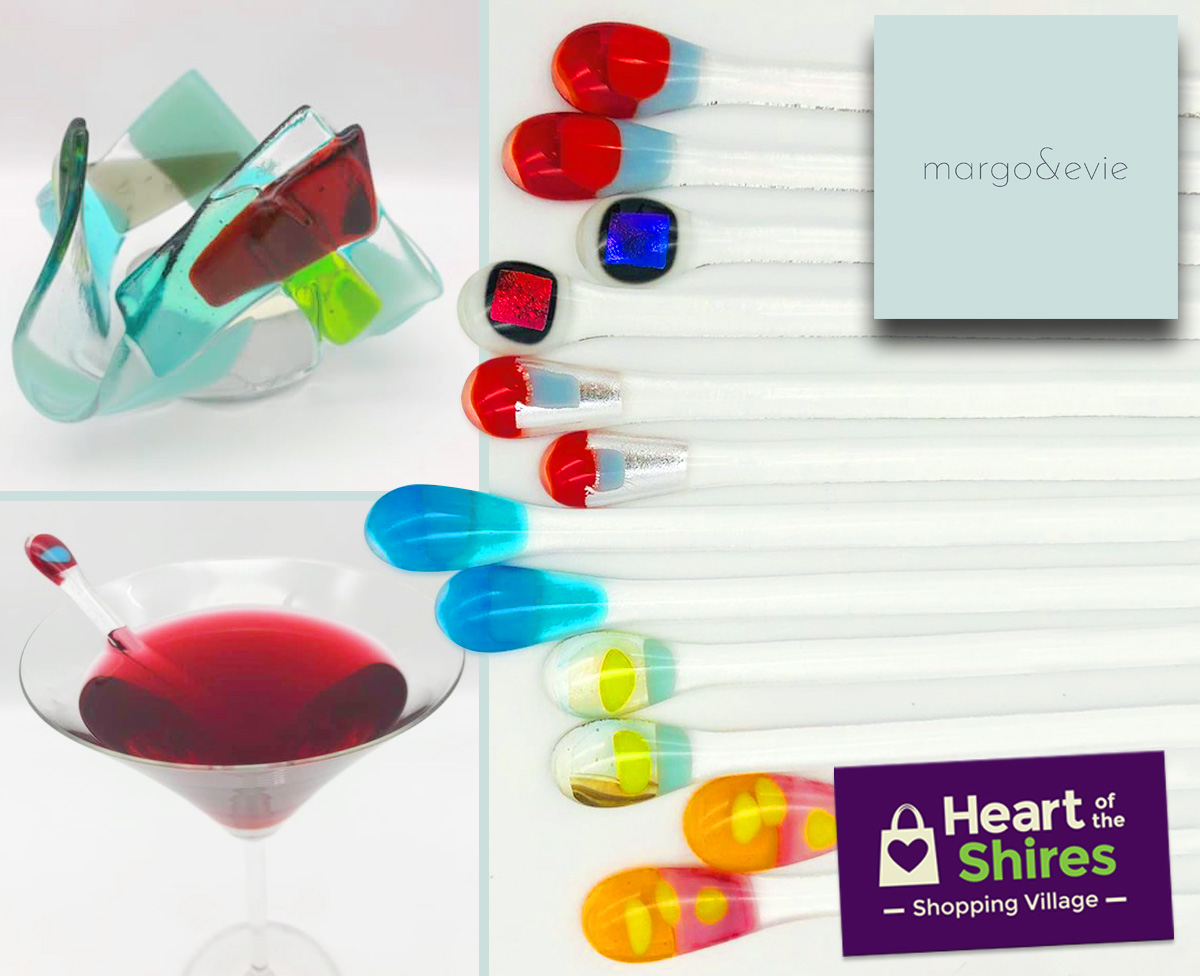 Cocktail stirrers. A wonderful example of the unique handcrafted glass art designed and created by Sam Burke from Stony Stratford.
Long (for Mojito glasses) also shorter ones (perfect for Martini glasses) they are beautiful, exquisite, each one unique, completely adorable and available now.
Margo and Evie offer a mix of independent traders showcasing crafts, vintage, antique and retro plus upcycled loft and contemporary styled furniture and accessories, with a newly extended area featuring Sam Burke now open.
I think that's worth pouring a glass of something, don't you?