Why not add magic to your home and garden, from This Old Porch at Margo & Evie, with this Alice in Wonderland inspired upcycled chair?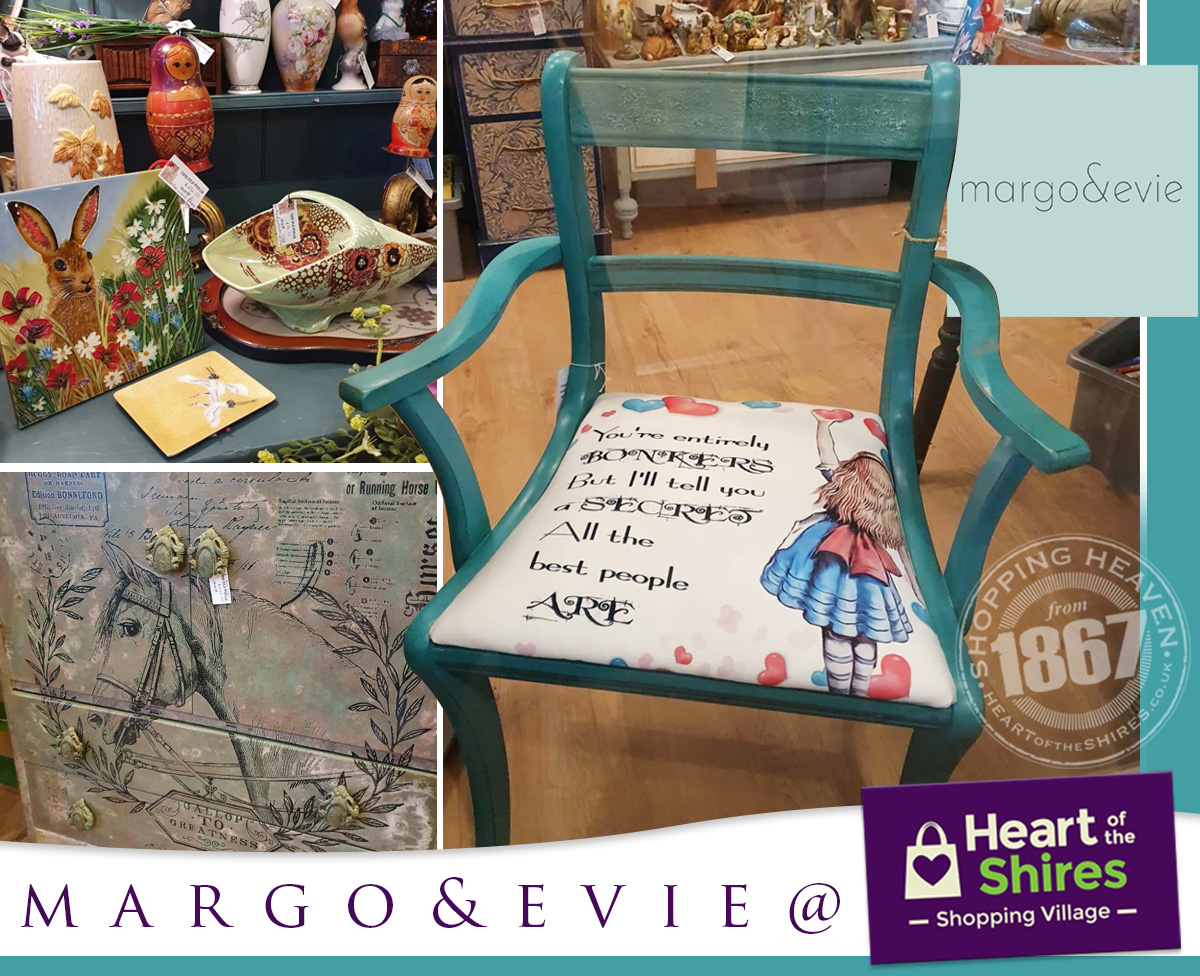 Offering a blend of unique, desirable home accessories and furniture that have been lovingly sourced or creatively made – we think you'll be as mad as a hatter to miss these.
For a very important date – check them out at Heart of the Shires soon!
#aliceinwonderland #heartoftheshires #northamptonshire #vintage #upcycled