T
he new Barbour and Emma Bridgewater collection – a superb combination. The only difficult choice is 

to which

 you prefer – dark or light?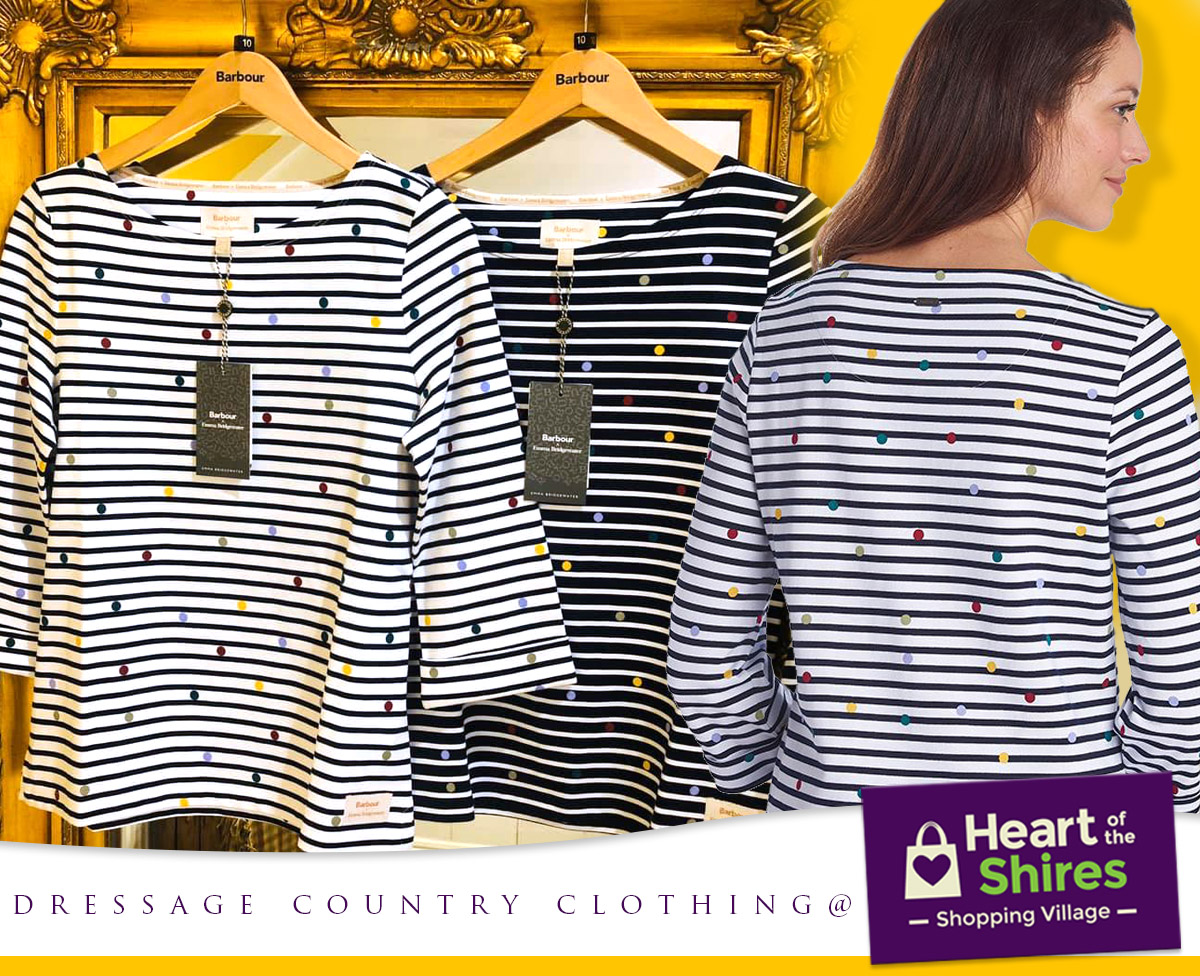 Giving the Breton top a playful twist, this pure-cotton piece is part of the Barbour x Emma Bridgewater collection. The classic stripe is overlaid with Emma's iconic spot print, which lends colour and character to this wardrobe staple.
A dream team just like 
Dressage, Heart of the Shires and you.
#barbourxemmabridgewater #barbour #heartoftheshires #emmabridgewater