From the very start of the Corona Virus outbreak, we began to share positive stories amongst all the doom and gloom of the mass media.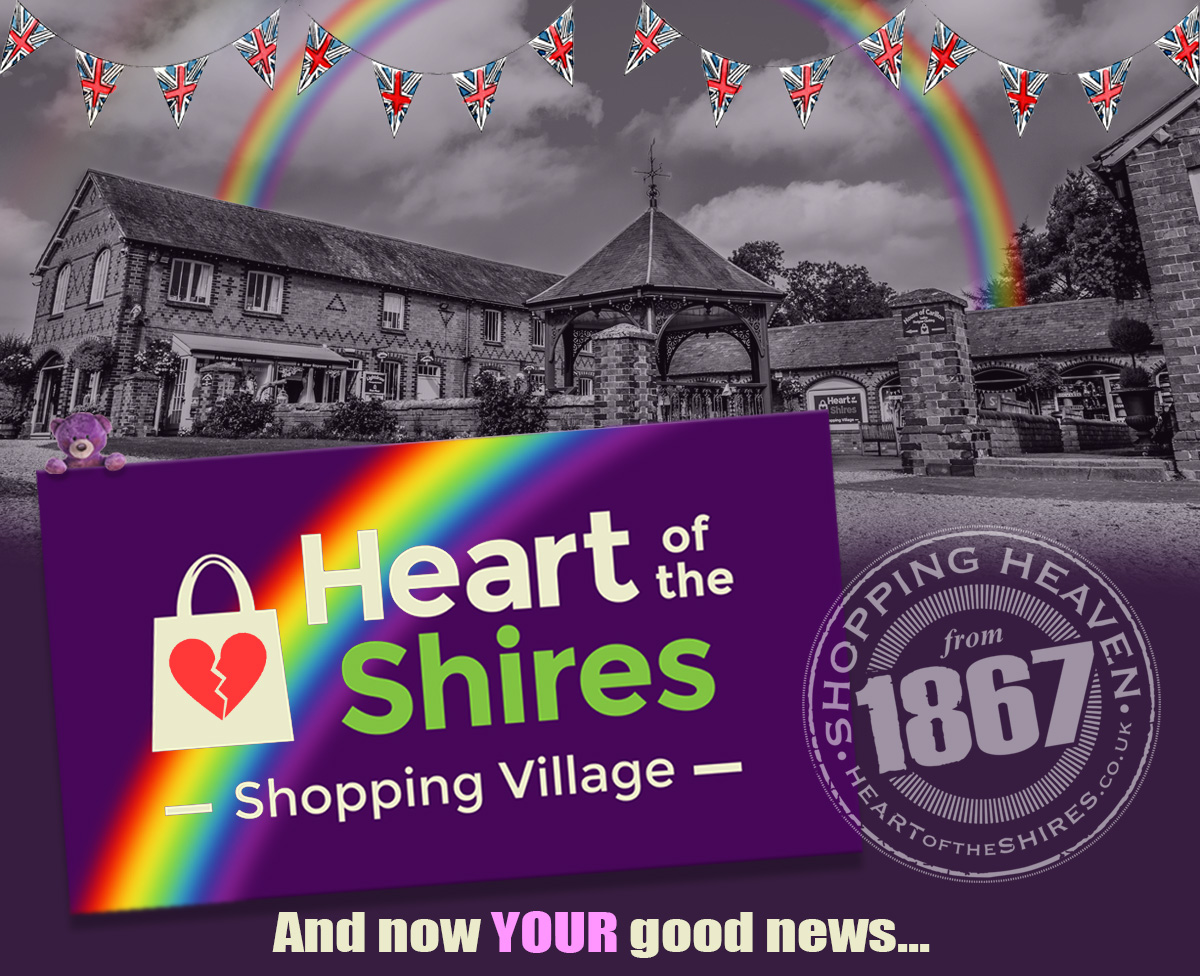 We had to look at ways to begin to heal our heart and the positives were out there if we looked hard enough. Thankfully this wave of hopefulness has spread and a lot more happy stories are now emerging as more and more organisations are taking our lead and reporting on the good as opposed to the constant bad. Nobody can optimise this more than Captain Tom Moore, who we introduced to you when he was just (albeit a fantastic figure) about to raise £200,000! The world needed people like Tom to inspire them and to give them hope. Tom is the captain in charge of this army of extraordinary people in these extraordinary times. Within his ranks are the key workers, the key worker kids, the volunteers, everyone that has helped a neighbour and everyone who has 'done their duty' and followed the guidelines and stayed at home.
Thank you from Heart of the Shires Shopping Village for joining us on this journey, over the past month or so and liking, commenting and sharing the happier news in the world today. If we helped raise a smile with just one post for just one of you then we have a done a good job.
So now it's time for your good news…
We want your good news. Share with us positive, inspiring stories what you and your family have been up to during the Corona Virus crisis. We'll publish as many as we can on Friday, VE Day as we celebrate V for Victory from 75 years ago and Victory for human kindness, 75 years later.
Send us your good news, show us your rainbows and tell the world the positives you have seen from your friends, your family and those who you now wave at, at Number 5. Friday will be an incredible day, we know that because it's all about you – and you are incredible.
Share the love – heal the heart.