It's Amazing April, in which April showers will bring the flowers – that all bloom in May.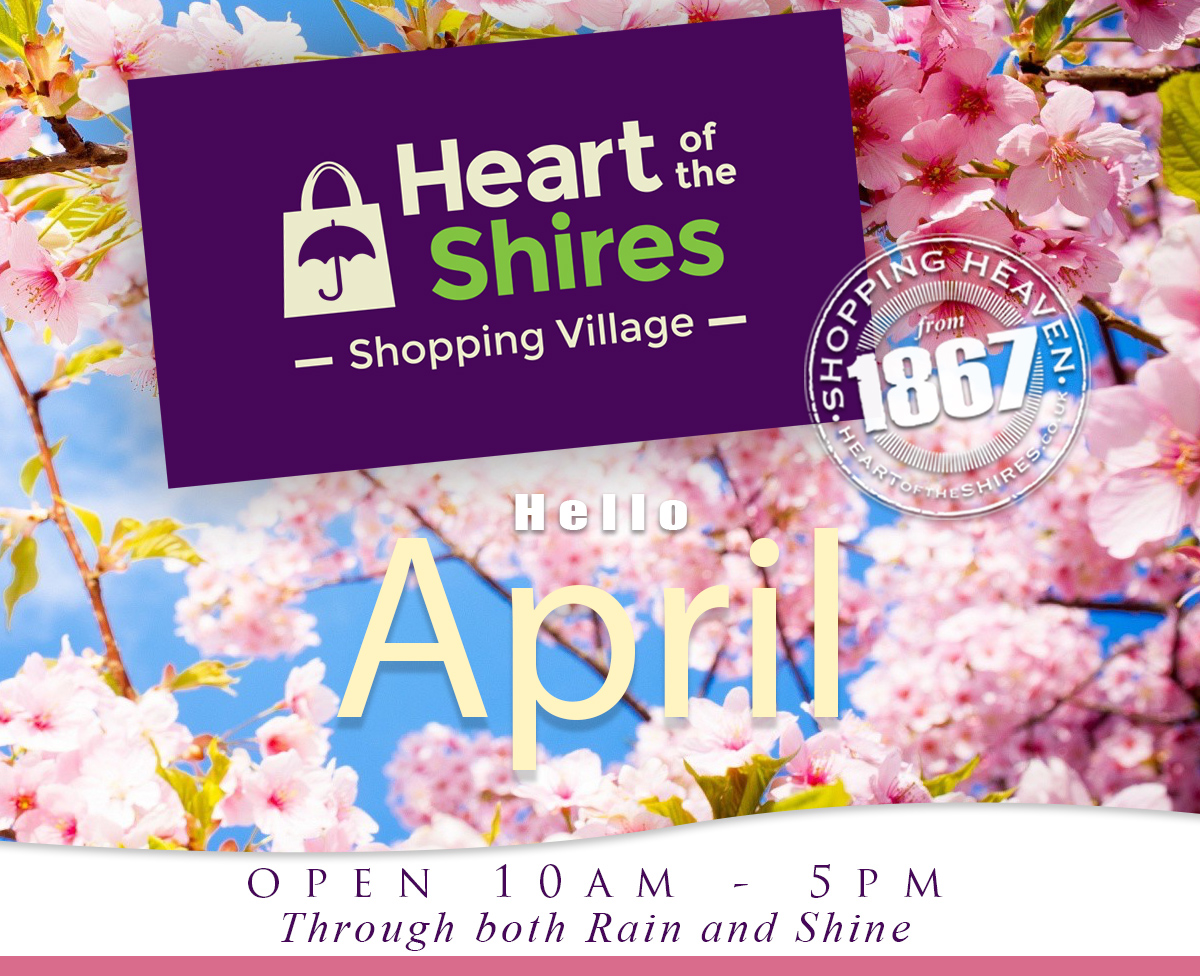 With so many gift ideas available throughout the month – we look forward to seeing you all soon. Just in case though, perhaps bring a brolly.
Heart of the Shires Shopping Village is set around a 150 year old Victorian courtyard and offers individual, independent retailers with real character and charm. We are open seven days a week from 10am until 5pm.
At Heart of the Shires you will discover a wide range of shops offering fine quality products from kitchenware to antiques and collectibles, jewellery, clothing, foods and treats to garden and homeware – and so much more.
FREE Parking • Relaxed Atmosphere • Quality Retailers • Unique Experience
…and April sees Easter too, if you have visited us lately why not leave us an eggs-cellent review?
Amazing April – Amazing Venue