We are loving the sea-faring vibe from Abraxas and the new range of Shoeless Joe, here at Heart of the Shires.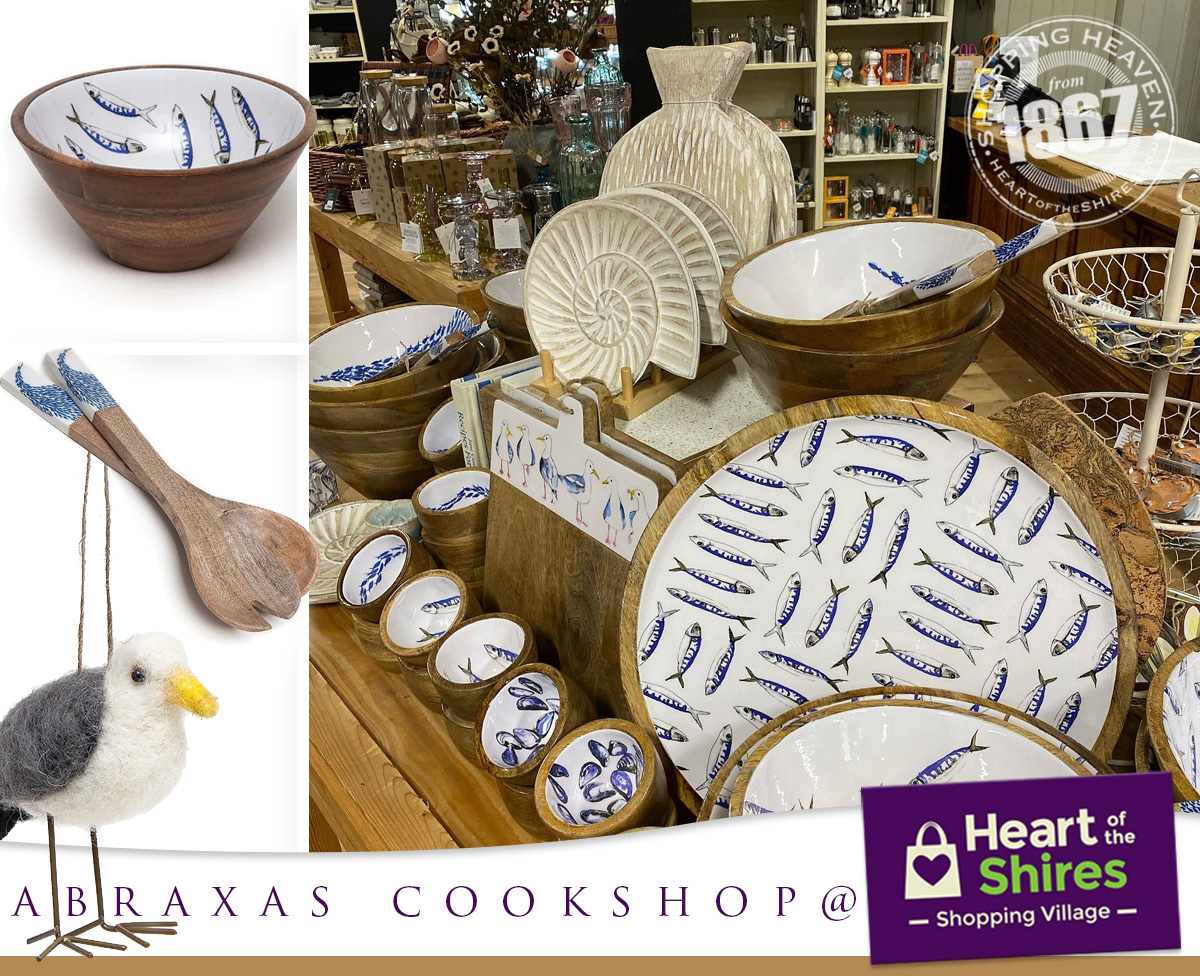 From this beautiful bowl, made from mango wood, with a fused enamelled decal interior with neatly lined up mackerel and shoal wooden servers, perfect for salads, to this Shoeless Joe wonderful Wool Seagull.
It's creating coastal calm to your dinner table – Why not breeze on down and give us a wave?
#abraxas #shoelessjoe #heartoftheshires #northamptonshire #thebeach #thesea #beachcomber #seaside #seagull
Perfect for Buoys and Gulls