It's great to see the sun shining – plus both new and familiar faces visiting us here at Heart of the Shires.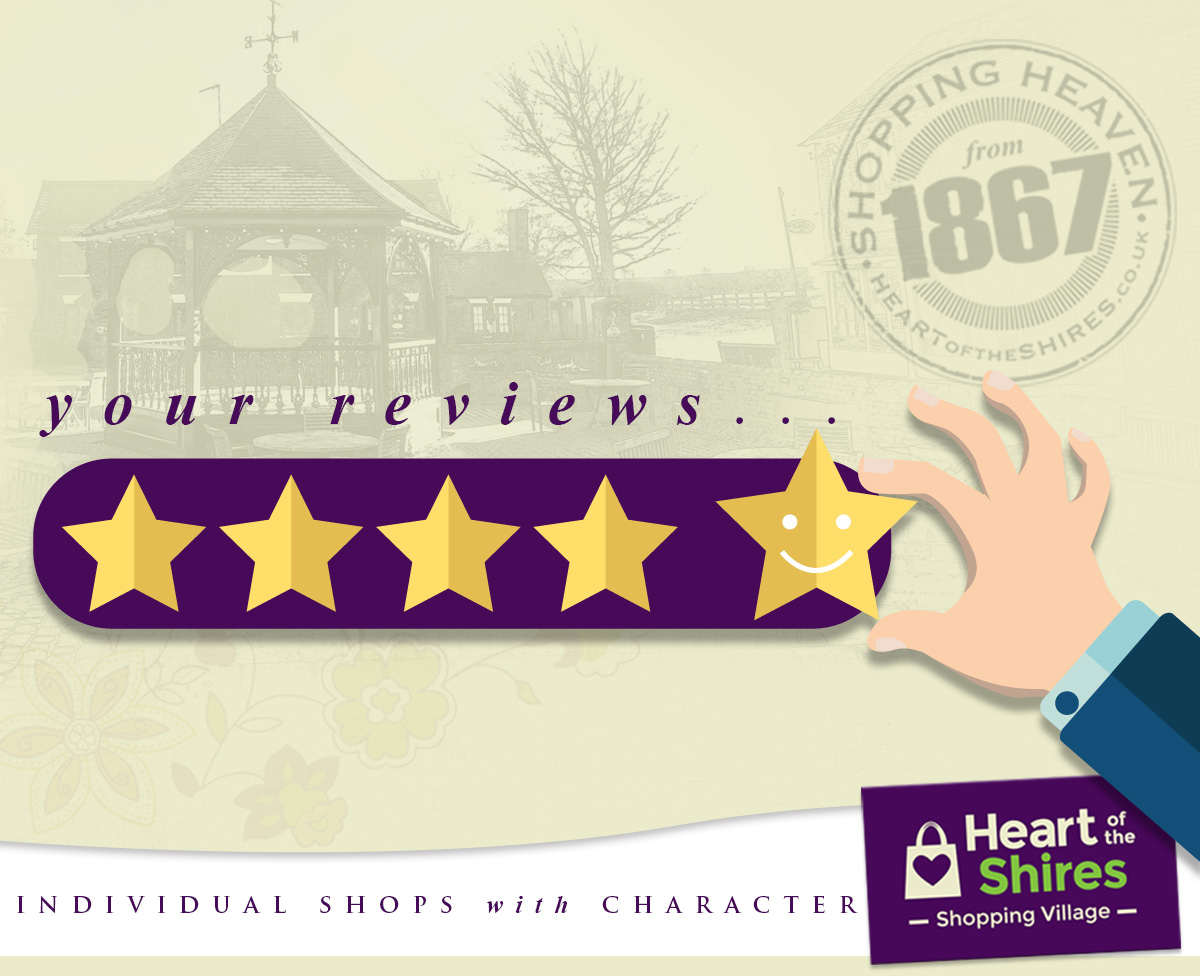 Hot off the press here are a selection of reviews from the past couple of days…
"Well worth a visit!"
Andy Appleby
"Love the food and the good variety or shopping outlets"
Nik Davies
"Some really nice businesses. Great for a sunday afternoon with a great place for lunch."
Hannah Saarland
"Good quality food and crafts and a nice place to shop for a change. Staff are nice and friendly too."
Yvonne Wale
"Excellente surtido y diseños sobresaliente."
Vicente Iborra
We reckon that translates as "Excellent assortment and outstanding designs" which, in any language, sounds pretty good.
Thank you.
#heartoftheshires