Another bumper crop of reviews for Heart of the Shires. We love to hear from you.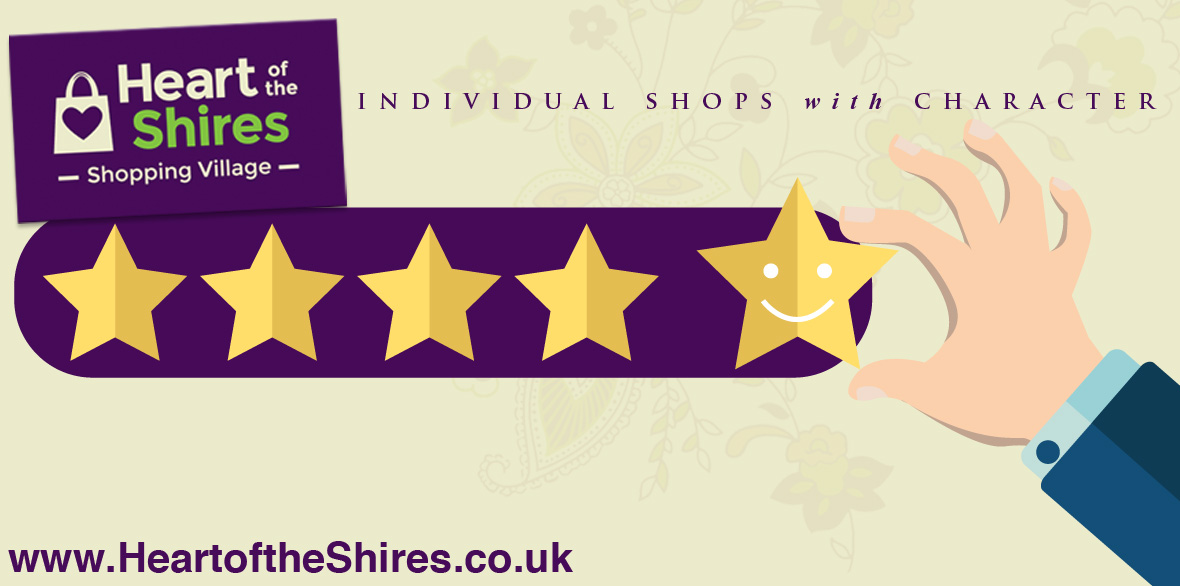 "Loved the up–cycled part*. Brought some lovely plant pots, one offs, friend bought lots of fairies and a fairy house for grandkids."
Lou Paris, Google
(Simply Salvaged – Ed)
"Great day out."
Janet Lynn Davis, Google
"Good food in pleasant surroundings, recomend a visit."
Peter Comber, Google
"Beautiful little place."
Maloney Williams, Google
"Lovely cafe and a good stop to break up our journey to Nuneaton. Shops are brilliant friendly staff. Love coming to this centre."
Gillian Wilson, Facebook
"What a fabulous place! A real hidden gem of a place, you need all day though! But that's ok as there's a lovely café/restaurant called 'Darlington's' there. We'll definitely be back!"
Nicola Haig, Facebook
"Absolutely loved it, calm atmosphere and lovely way to spend the day. Bought some gorgeous pressies for my little girl ready for her first Christmas. Very friendly people and Abraxas cook shop was incredible it's like the narnia of cook shops. Highly recommend, can't wait to go back!"
Jasmine Hughes, Facebook
"Lovelyplace to shop, lots of independent shops, love the cookware shop! So much colour and choice."
Liam10100, Google
"Often driven by and then a friend recommended. What an awesome place to find gifts and beautiful clothes.. After having a treat at Darlington's..with lots of cream. Car parking was ample with generous spaces.
Treat yourselves and spend an hour or two shopping…and stop in the coffee shop. Sandwiches are HUGE and worth the money."
CharltonTripper, TripAdvisor