Campbells are the local estate agents specialising in the sale, rental and management of the lifestyle properties in the centre of England.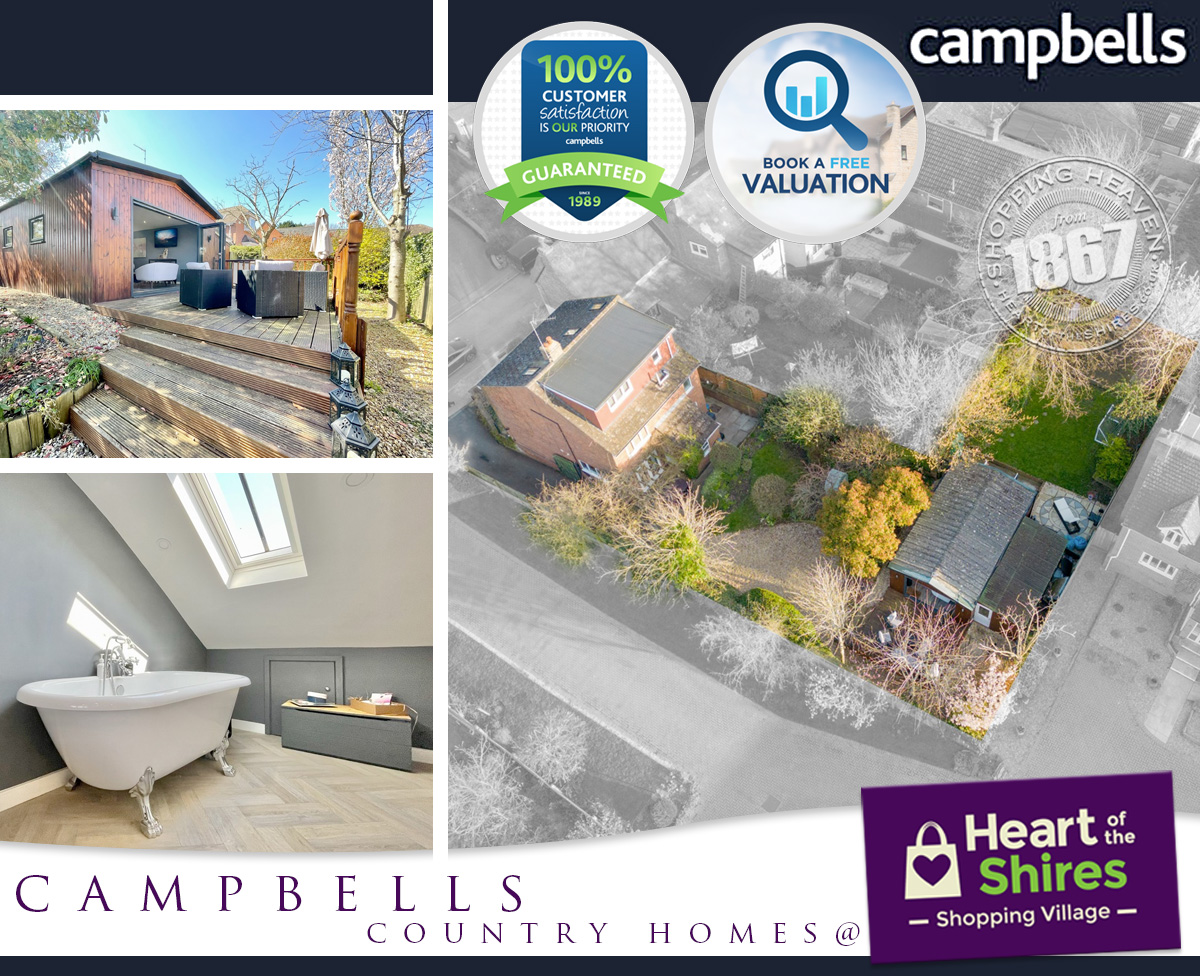 The Campbells Country Homes Team are located in Heart of the Shires Shopping Village and are here to look after the sellers and landlords in Northamptonshire, Warwickshire, Oxfordshire, Leicestershire and Buckinghamshire.
This seemingly modest detached village home, in New Street, Weedon, has more than a few surprises waiting for you!
The current owners have converted the loft, creating a bedroom suite with en-suite, dressing area and claw foot bath – it is absolutely stunning.
You have your very own adult space – it is literally like staying away in a hotel every single night! For more details contact the team today.
If you are thinking of selling or letting a property in the area and would like to be confident that it will be beautifully presented and marketed to right audience so that it achieves the best price, the Campbells team are here to look after you and your property properly – it's been that way since 1989. For more details, feel free to get in touch with one of Campbells Property Experts on 01327 878926 or Email: mail@campbell-online.co.uk today.
#weedon #heartoftheshires #Campbells #weedonbec #countrylife