Here's some very tasty news from The 1867, the Heart of the Shires eatery. Breakfast is Served!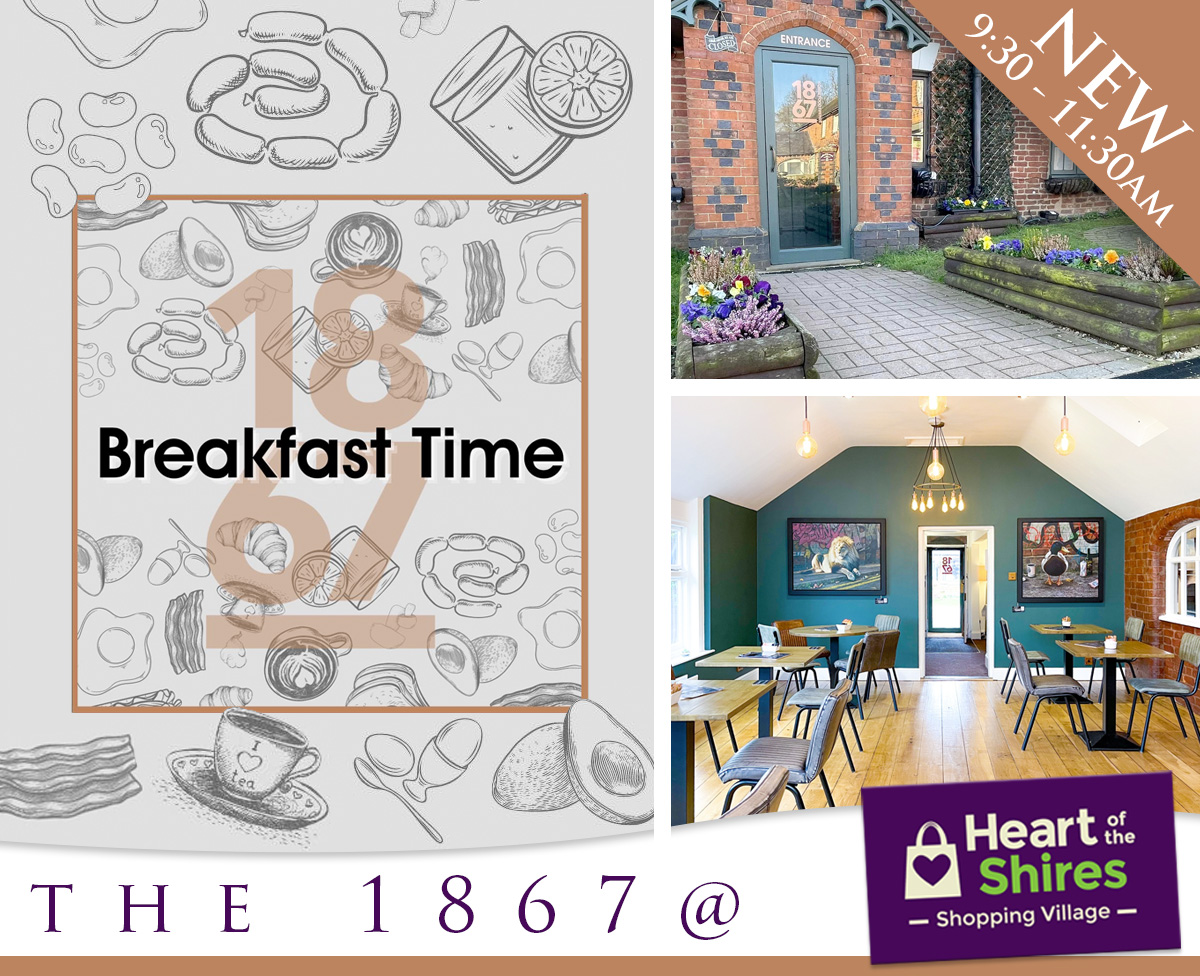 From now onwards The 1867 will be serving a breakfast time Brunch Menu from 9.30am (yes that's opening half an hour prior to our traditional Heart of the Shires start time!) through to 11.30am, 7 days a week.
The 1867 look forward to serving you before you look around the shops.
#brunch