At Heart of the Shires we have a number of fashion boutiques for both men and women. After all, getting new clothes for our wardrobe is what we all like most about shopping, right?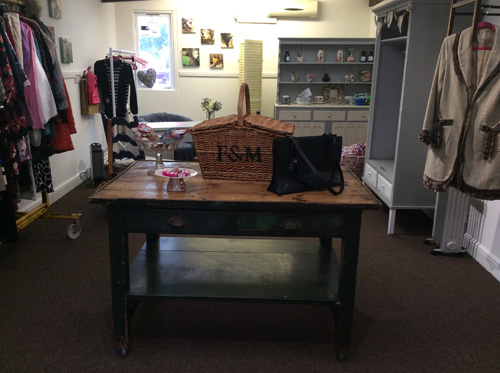 So, for those of you who love keeping up to date with the latest fashion styles and trends, we have some exciting news. This week we have welcomed Purdy's Closet, the women's top quality clothing, shoes and handbags store to our shopping village.
Purdy's Closet offer both new and 'nearly new' pieces from some much-loved brands including Windsmoor, Planet, Desigual, Save the Queen, Poetic Sand, Phase Eight and many more.
As well as clothing, you will also be able to find a small collection of antique collectibles and homemade wax melts.
Owner Rachel Davison's passion for fashion began over 20 years ago when she opened a dress agency in Exmouth, Devon. Since then she also opened a dress agency in Lutterworth. And now, Rachel is bringing her experience and expertise in the area to us at Heart of the Shires!
"I am very excited about becoming a part of the Heart of the Shires shopping village. It's a place that I have shopped at many times and I'm thrilled that it is now where I have my own business," comments Rachel.  "I'm really looking forward to meeting all the new customers, whether they wish to buy or sell their clothes and accessories to me."
Like all of our shops, Purdy's Closet is open seven days a week 10am-5pm. So with a selection of all your favourite brands, come in to say hello and look around our new fashion shop.
Our shopping village now has over 20 different independent stores covering a range of specialities; art, furniture, clothing, health and beauty and more. Whatever your need, you're likely to find it here at the Heart of the Shires.
To keep up with the latest news and updates on all of our shops, you can sign up to our monthly newsletter or follow the Heart of the Shires on Facebook and Twitter.