The past, the present and the future…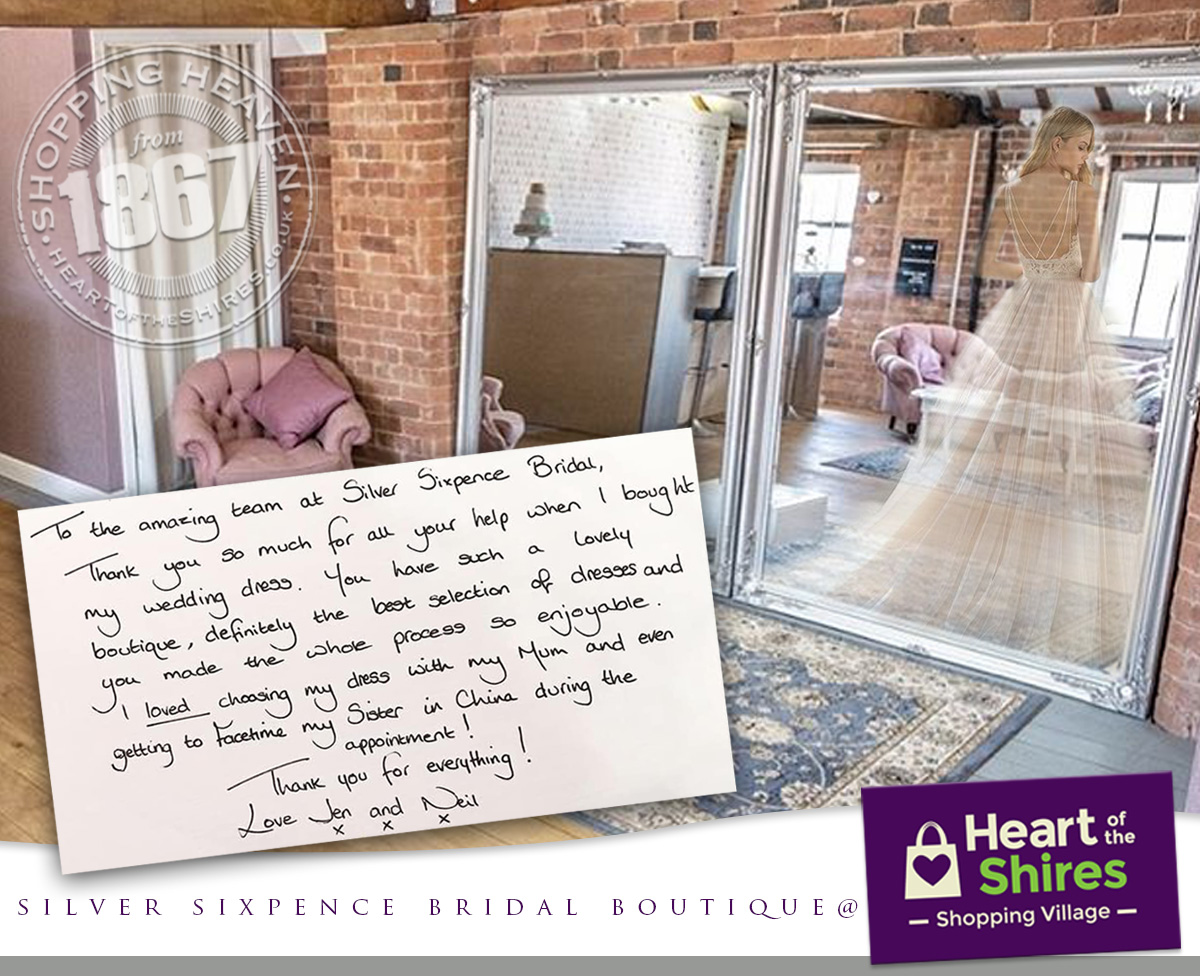 Firstly a lovely compliment from a very recent happy customer… the present; the Silver Sixpence boutique, here at Heart of the Shires – what a lovely setting… and the future; a glimpse of something brand new. Stay tuned!
Are you a future bride? 
The past, the present and the future…