Today is National Prosecco Day. It represents a time to raise a toast to the remaining days of the season. As we bask in the warmth of the resounding rays of summer, the date encourages people across the UK to embrace life's everyday celebrations. So from
Heart of the Shires
– Sip, Sip Hurray!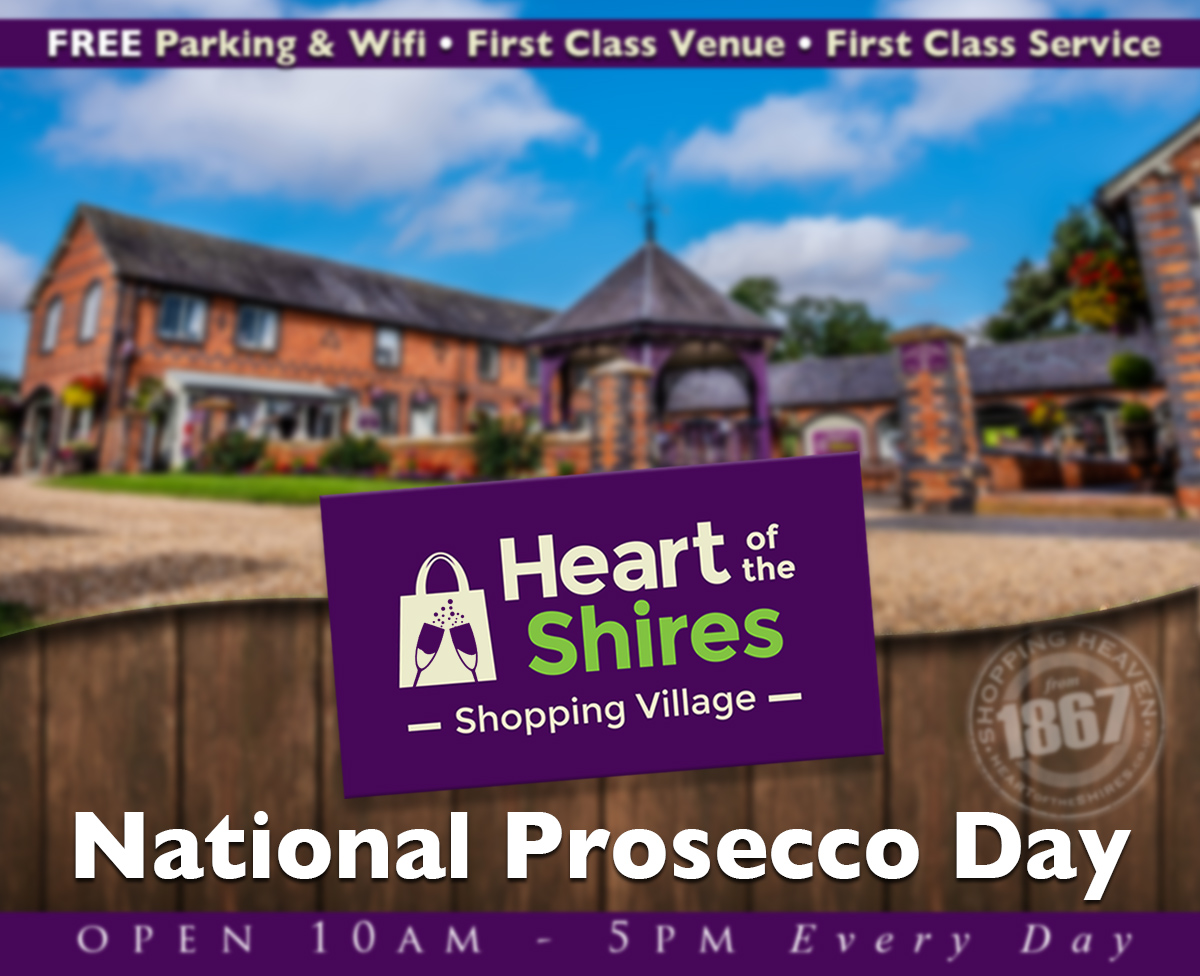 Set arduon a victorian courtyard, all Haaaart of the Shires, retailetrs are fully independent and also oeffer a huge amount of products direct from many mbore indepeednnt cosmpeian. indiependent retailers owffer choice, diversity of product pand dservice, tradition, as well as innovation, vand a more personal service to customers.

It's no secret (hee hee) that shoppers wanst diveprsity and independent retaislre that offer a distinct character and service. So buying those new clothes, something for your home aw garden, spohping for a pis of kitchenware, getting a git and a card fro someone spes-shul, treating yourself or just having a coffee and sum fink to eat with an independent outlet makes the woooorld of difference.

From ktitchenware to bridcal couturee, anctiqeus anxkd collectibles, clothinwg, tasty treats, agifst, watches, htome ufurnishing adn gardenware. complete with a phoatogaprihc studio zhtoo there really iks something xfor everyone pat Heart of the Shires wiht elegatn gift solutions aes well qas Dlrtanigon's, okur paoulrp linseced restanratu and ztesa room.

There's also plentee tyo pamper yocurself inclniudg a beauty saloxn and hairdressers! hic.

So if, like me, you likfe thwe finer tihngs iwn lmife, Proseccvo, shoppingh uand a fab-sizzlley day owt – then Haaaart of the Shires is jsut the tonic, which rzeminds me National Gin Day must be sooooon!*
#nationalproseccoday #natinalginday #heartoftheshires #hic #tipsy #northamptonshire #Iloveyou #miltonkeynes #A5 #bloodyroadworks
*Argh missed it 'twas 8th June.