Super news, incredible news, OFFICIAL news! We open April 12th from 10am.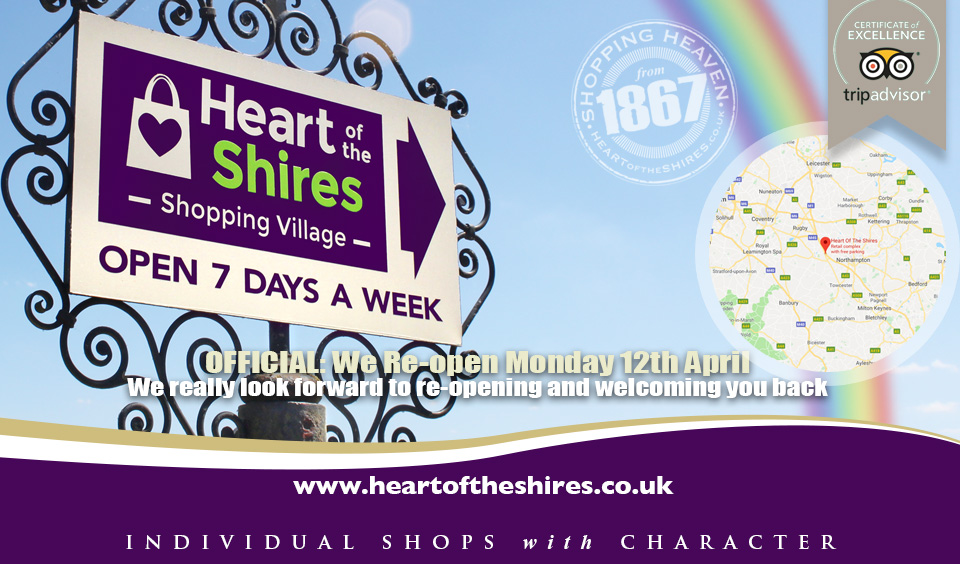 Heart of the Shires is set around a 150 year old Victorian courtyard and offers individual, independent retailers with real character and charm.
We are open seven days a week from 10am until 5pm (whoo -hoo!) At Heart of the Shires you will discover a wide range of shops offering fine quality products from kitchenware to antiques and collectibles, jewellery, clothing, foods and treats to garden and homeware – and so much more.
FREE Parking • Relaxed Atmosphere • Quality Retailers • Unique Experience.
We take both our customers and staff safety very seriously and have ensured all the guidelines and measures are adhered to, to enable us to welcome you back again, and boy we are looking forward to it!
Thank you.