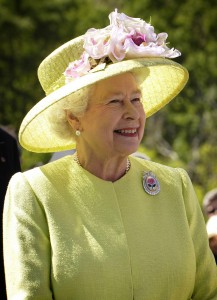 There is a long tradition in our country of celebrating Royal jubilees, weddings, coronations and birthdays. This year marks the 90th birthday of Her Majesty the Queen.
To join in with the national celebrations of our country's longest serving and well-loved monarch, the Heart of the Shires is hosting a special 'Royal picnic' on June 12th and you're invited!
The event will be informal with all ages free to attend. You are welcome to bring along your own picnic, or you can enjoy our selection of locally sourced food which will be provided by some of our resident shops.
To add to the celebratory atmosphere, live jazz music will be performed on our shopping village's central bandstand and face painting for the little ones will be provided by Tresor Cache. A selection of summer treats will also be available, including Pimm's, sparkling wine and ice cream.
A free glass of sparkling wine or Pimms will be offered to all adults attending. Ice Cream can be purchased from the Deli Barn and there will also be live jazz performed on the site's well known bandstand by the popular local band Syncopated Jazz.
A number of tables and chairs will be provided but depending on the size of your group we recommend that you bring some deck chairs for you to enjoy the sun in.
Entrance and parking for the event is free and the celebrations will run between 1pm-3pm.
Gail Cleland, site administrator at Heart of the Shires comments: "We wanted an event that would be fun for all ages and quintessentially British – and so a picnic seemed the ideal activity. As this is such a significant milestone, we decided to celebrate in a way that I'm sure the Queen would approve of."
There is no need to book, just make sure that you're here early so that you can browse the shops at our Northampton shopping village. House of Carillon will be offering a free scarf and £10 voucher to anybody spending £90 in one transaction in store on Saturday 11th or Sunday 12th June.
We look forward to seeing you there.
If you would like any more details about the event, please get in touch via Facebook, Twitter or drop us an email at info@heartoftheshires.co.uk.
The Queen's Royal birthday picnic