Georgie baked these amazing scones, at Abraxas and they couldn't resist a right royal photoshoot with the Emma Bridgewater Strawberries Collection!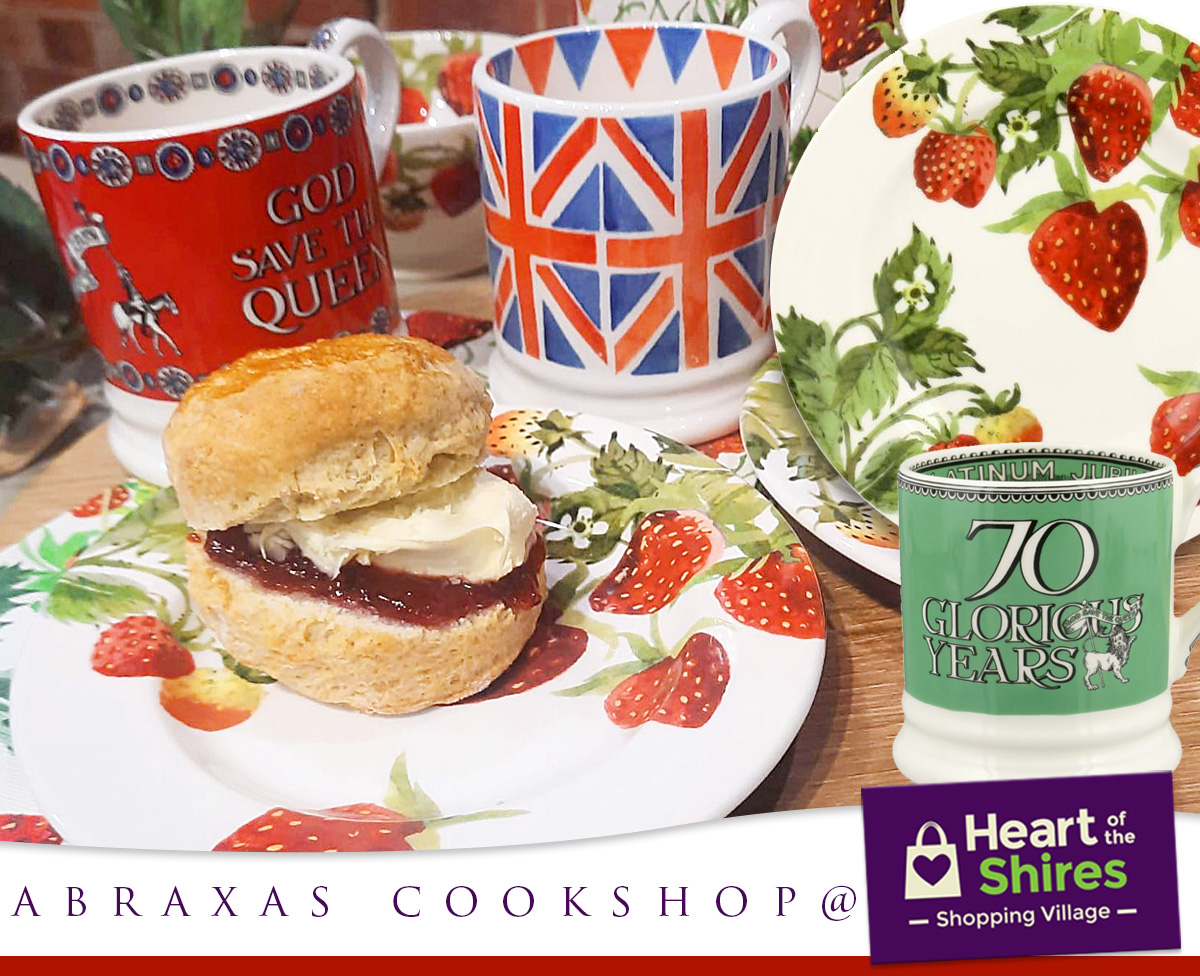 Complimented by the Emma Bridgewater Queen's Platinum Jubilee Half Pint mugs, God Save the Queen, Union Jack and 70 Glorious Years.
A superb selection fit for a Queen – or your collection. It's something wonderful to commemorate and celebrate. Sip Sip Hooray!
#Emma Bridgewater #70GloriousYears #PlatinumJubilee
Queen's Platinum Jubilee with Emma Bridgewater