It's you! You, our lovely visitors that help make Heart of the Shires so special. Quite simply, you are lovely.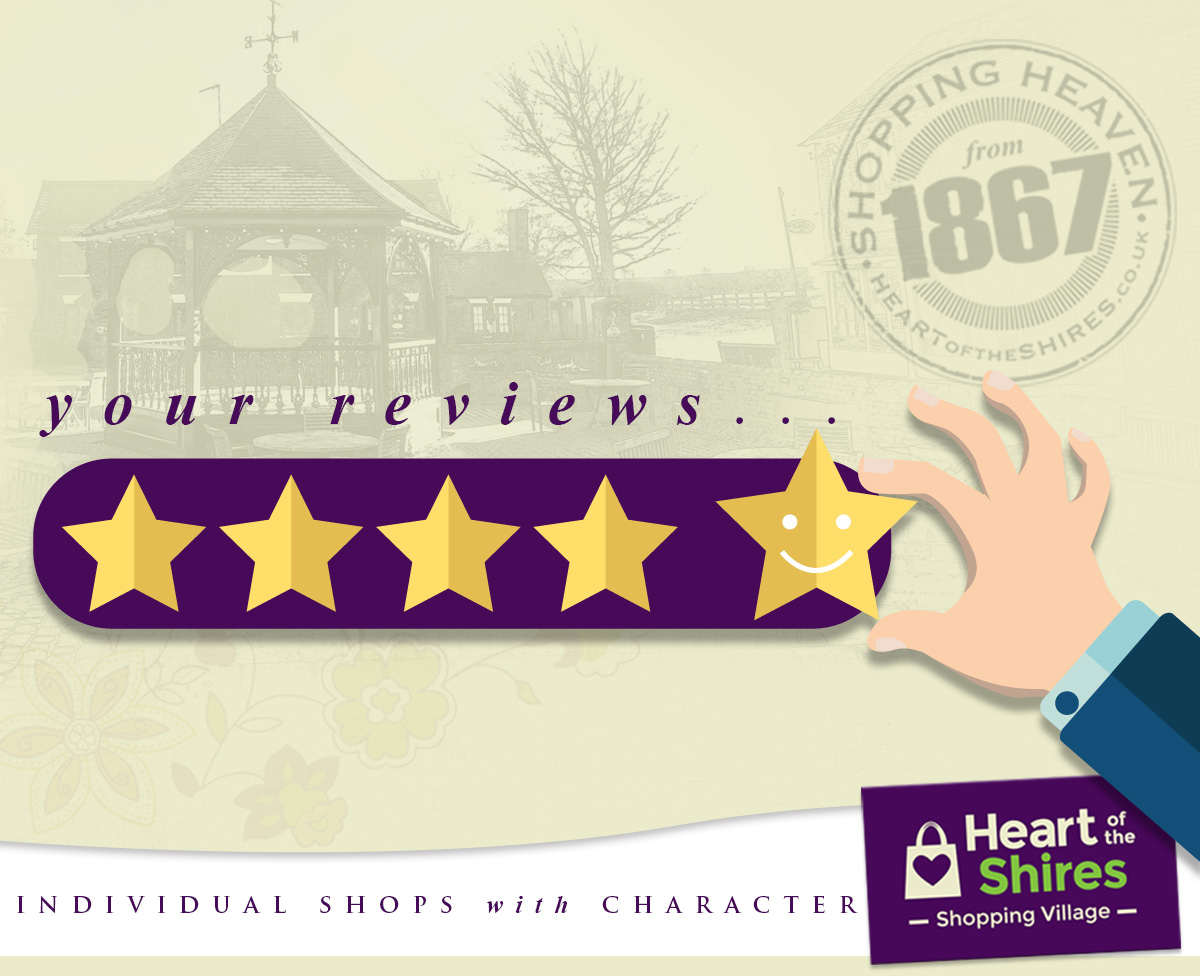 We have received so many lovely comments from you, despite all the challenges everyone is facing, you have been so kind and we really appreciate your feedback.
Thank you.
So here are a selection we have received over the past couple of weeks…
"Quaint little variety of shops and great restaurant highly recommended."
Robert Sanders
"Lovely to see the shops opening up again."
Frances Bird
"Lovely little shopping village one of my favourite."
Paul Gallagher
"This is a shopping centre for the person that likes the out of the ordinary. We found a fantastic card shop for all occasions."
John Perry
"Courteous staff good food."
Christopher Cole
"We always enjoy visiting. Good shops and cafe."
Peter Ridley
"Fabulous food and service. We have visited several times with always same excellent service and quality of food. Scores – 10 plus. Many thanks."
Norman Cook
"Glad that it is open. Very helpful in the card shop."
David Hodgson-Brown
"Such a quaint little slice of peacefulness. Going to try the café on our next visit."
Juliet Turner
What wonderful comments – we'd love to know what you think. Why not treat yourself to a visit and write a review?