It's a celebration at Heart of the Shires. It's Abraxas 25th Anniversary.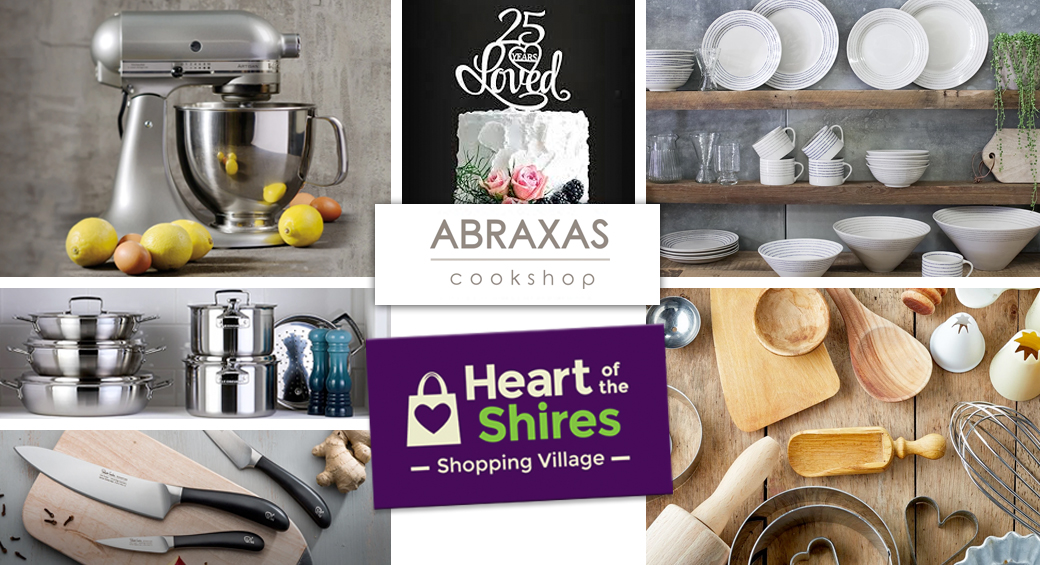 Abraxas Cookshop was founded in 1996 at Heart of The Shires Shopping Village, by sisters Helen Sparrow and Sarah George. Today, the multi-award winning business has expanded so much and visitors will find a comprehensive range of culinary equipment to suit everyone, from the beginner to the experienced chef.
Abraxas Cookshop also offer a wide range of tableware, glassware, cutlery, table-linens, accessories and are proud to be a family-owned and run business. The commitment to customer service is unrivalled and visitors can always be assured of a warm welcome with friendly, professional staff on hand to assist.
#northamptonshire #heartoftheshires #abraxascookshop #25 #congratulations #kitchen #independentretailer #familybusiness