It's a big day for Abraxas, they are are 25 years old!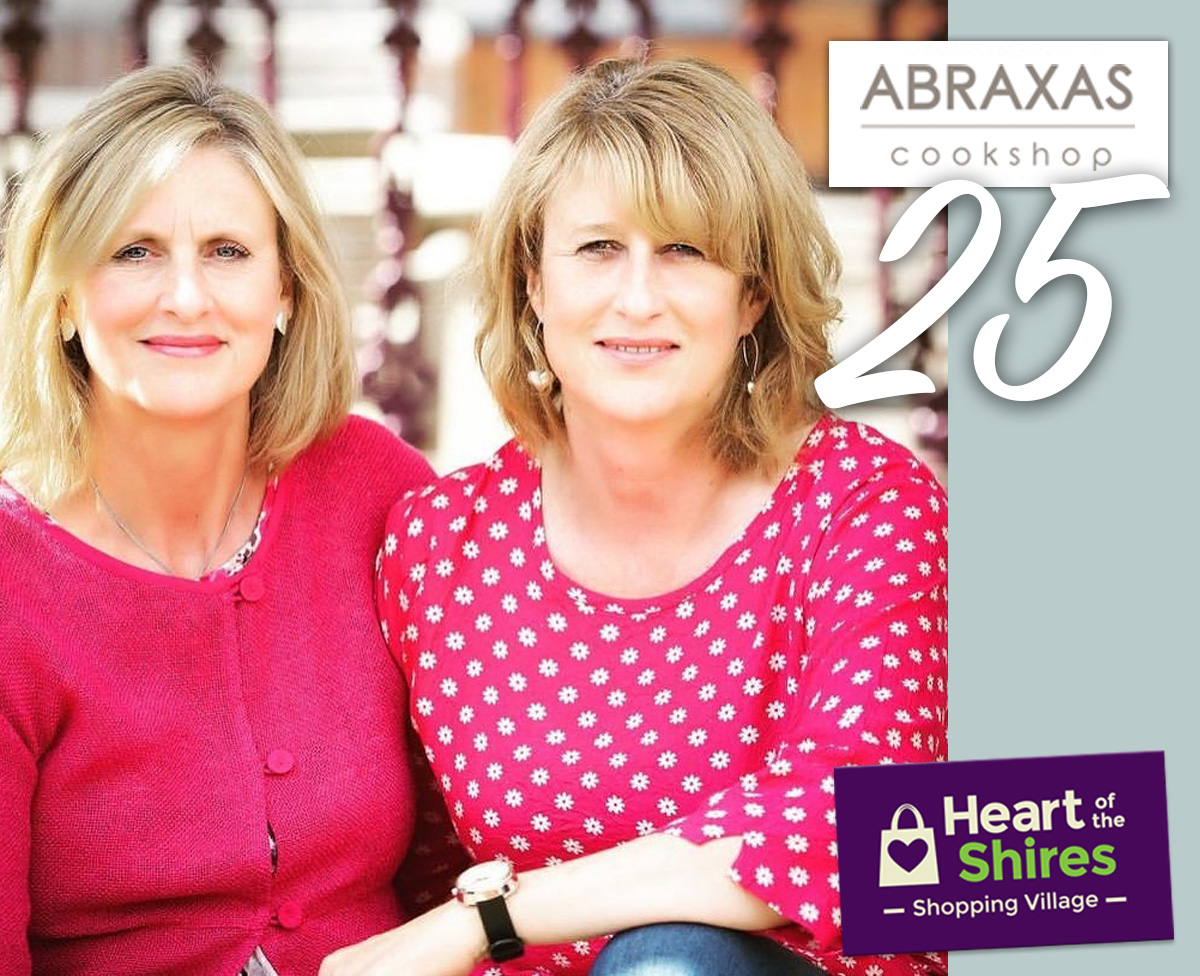 To celebrate this milestone Abraxas are going to be doing some great giveaways over the coming weeks!
25 years ago when Helen and Sarah started this really wonderful business, in the shop that is now The Garden Room it was a place to buy unusual and beautiful pieces for your kitchen and home, what they have gone on to achieve over the last 25 years is really quite incredible.
Abraxas would like to thank every customer and member of staff who has supported them over the years, they are here and going strong because of you all.
Here's to the next 25 years because Abraxas aren't going anywhere!
From the Abraxas Facebook post (See here), here are a selection of the lovely comments:
"Congratulations to you both. You have a fabulous business with wonderful products. Looking forward to may more years of interesting purchases." David Johnston
"Congratulations Helen and Sarah love Pam and Geoff xx" Pamela Fuller
"Brilliant and congratulations… your stores are fabulous…" The Village Emporium Magazine
"Amazing achievement, always a pleasure to visit one of the shops. Congratulations." Karen Alexander
"Congratulations, I love your shop." Teresa Reeve Harrison
"Congratulations to you both it was lovely to see you all last week. Your stores are looking gorgeous as usual. Here is to many more wonderful years xxxx." Wendy Williams Rust