Fabulous Fudge at the Sweet Shop, here at Heart of the Shires.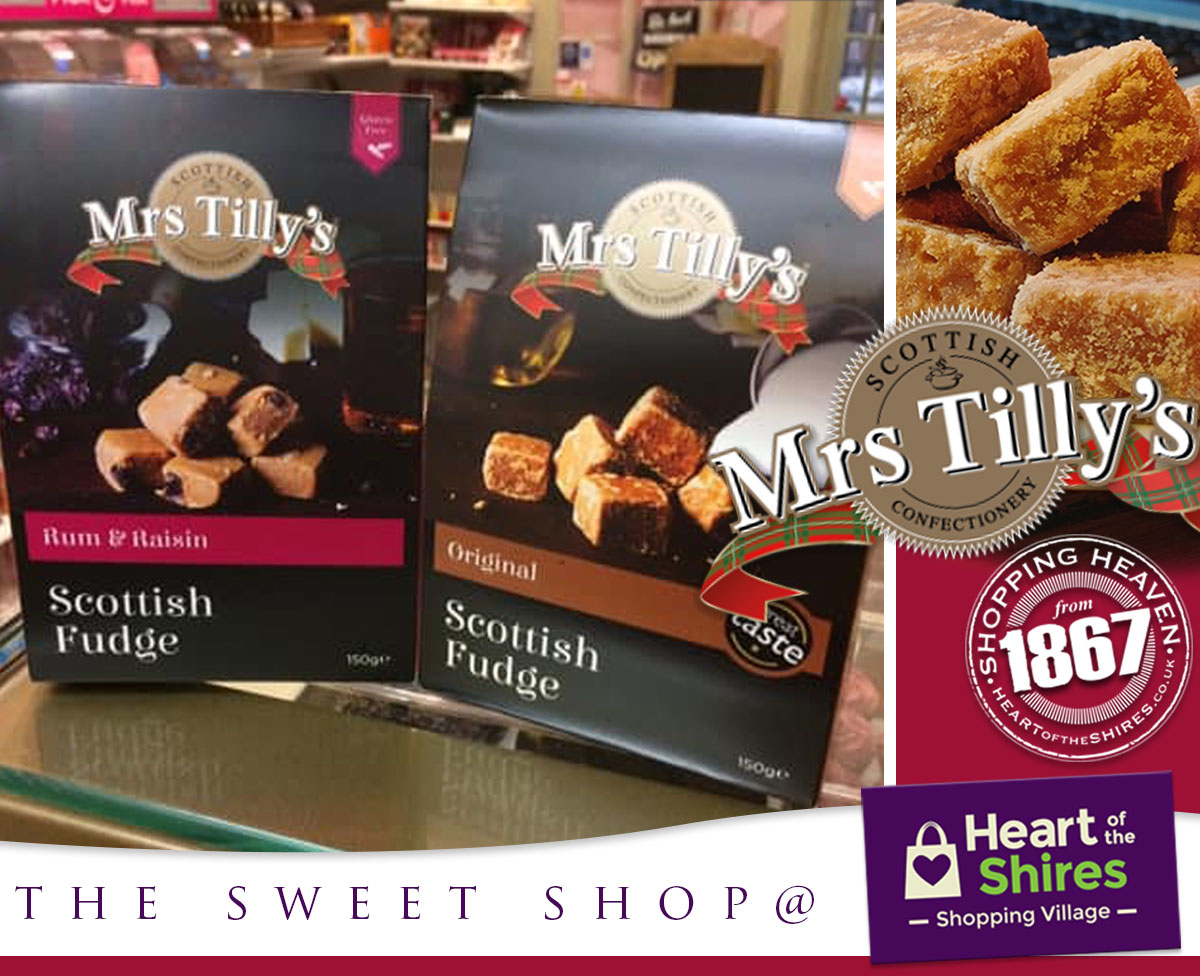 Crumbly Scottish fudge boxes new in this week from Mrs Tilly.
Tilly Confectionery Ltd (Mrs Tilly's) is a family business which began in Tillicoultry in the late 1990's.  The business is owned and run by two generations of the Paterson family – Peter & Elisabeth and their son's Blair & Keir. Mrs Tilly's quickly grew a reputation for excellent quality products and service.
Mrs Tillys Fudge