COLOUR • CORRECTION • TRANSFORMATION 
Wow! What an AMAZING transformation by Dionne Edwards at Flutterbyes here at Heart of the Shires.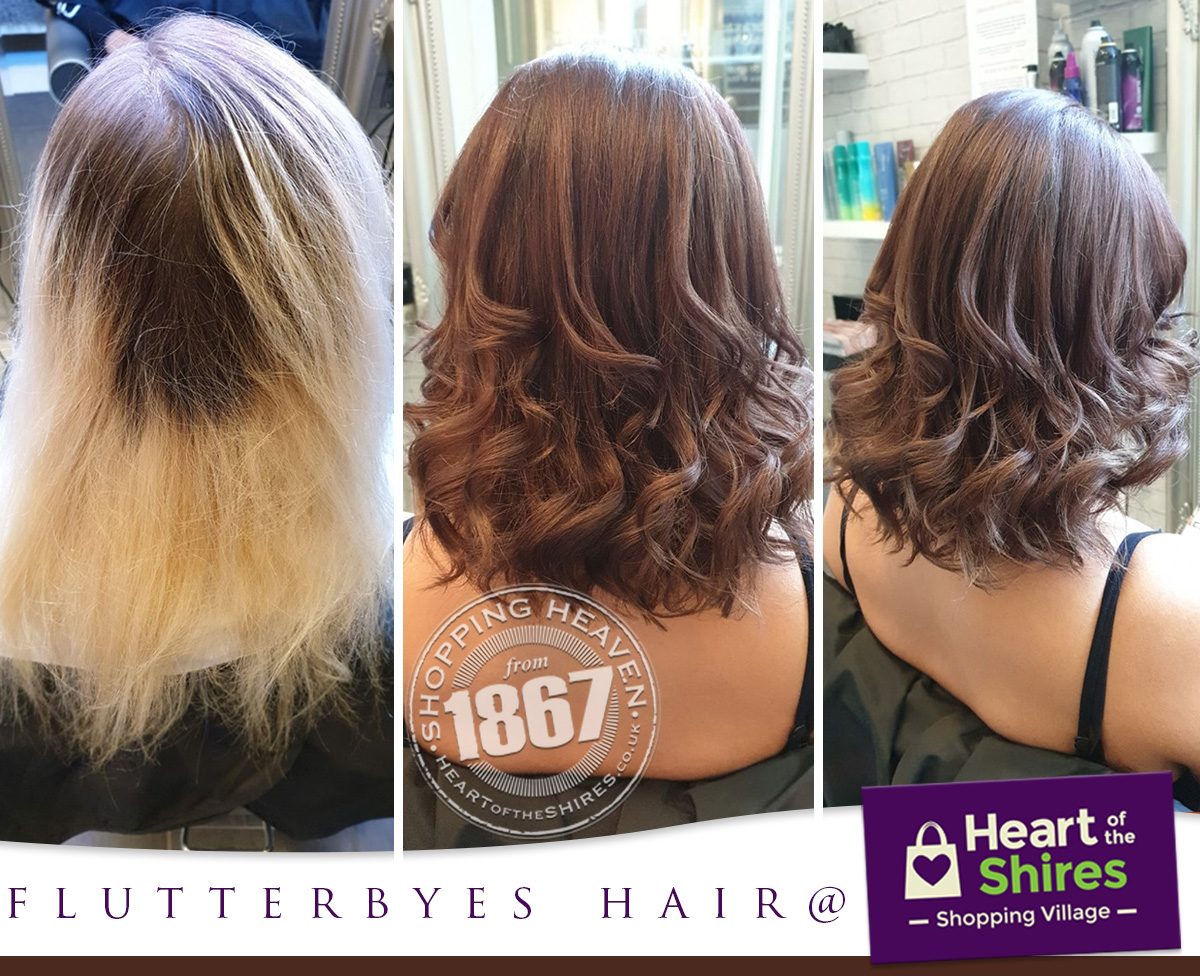 She says:
"First we pre-pigged the hair to get maximum coverage ready for round 2. Then applied another colour to create this amazing rich mocha tone. We also use Olaplex to help rebuild the hair followed by a deep conditioning treatment with end results looking like this!!!!!!"
We say:
"Wow, just wow!"


STUNNING RESULTS
Don't compromise with your hairdresser anymore call Flutterbyes, today.
#hairsalon #hair #heartoftheshires #Olaplex #OMG #transformation #wow
Amazing Hair Transformations at Flutterbyes