We love this beautiful, patterned Masai Nia A-Shape maxi dress, which with its pretty leaf print is inspired by Nordic traditions.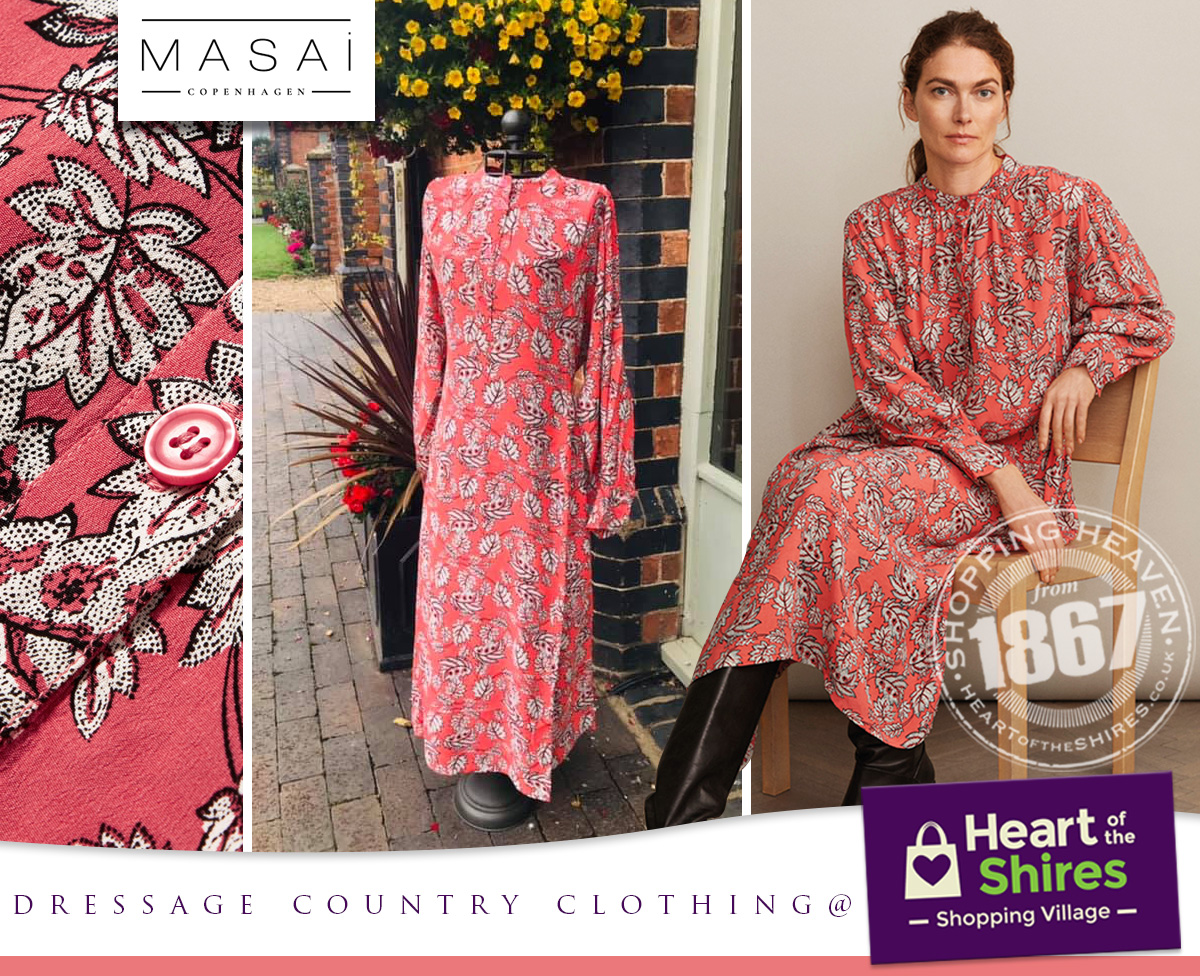 The dress is designed with small pleats in the sides, enhancing the stunning A-shape. It has a high neck with buttons and cuffs on the sleeves for a lovely puffed effect. Wear the dress with some sculptural jewellery and a scarf in matching red shades. It's available now at Dressage Country Clothing, here at Heart of the Shires.
The Masai Clothing Company was founded in Copenhagen in 1992. The Masai inclusive approach to fashion and creativity is always driven by curiosity, while their focus is on 'the good life'. Masai design clothes for women who prefer a feminine and personal style, with a unique look and a wardrobe that is high quality and versatile.
Masai blend classic styles with abstract patterns and prints, inspired by nature, art and architecture. That's why the collections, fits, colours and patterns are inspired by women from all around the world.
Masai – Delightfully Danish