Did you know The Sweet Shop at Heart of the Shires have the one of the largest selections of Liquorice in store in the area?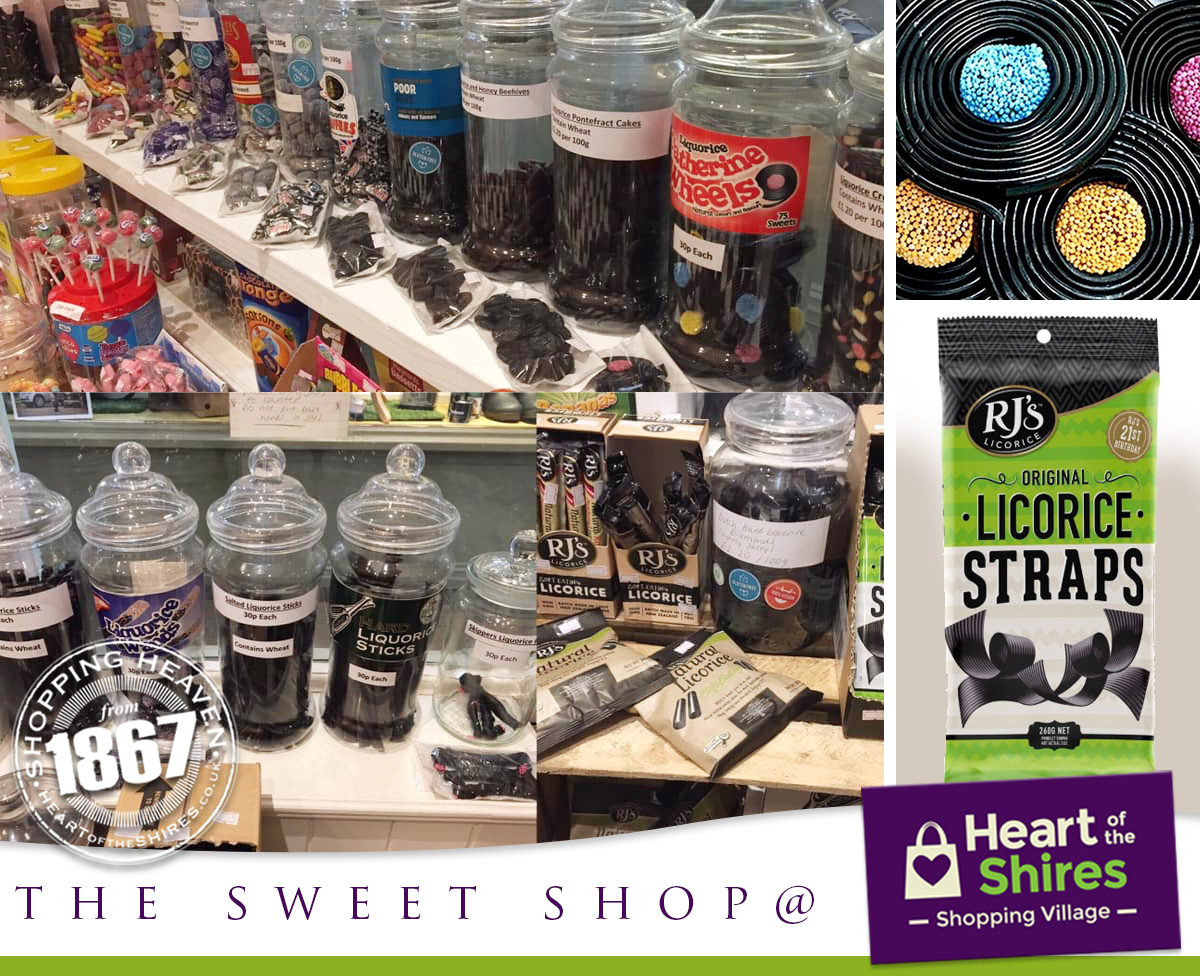 From cracking Comfits and Catherine Wheels to Terrific Torpedoes and delicious Dutch Salted Liquorice.
There's super Sticks, perfect Pipes and wonderful Wands – for liquorice lovers it's the best range this side of Pontefract – and they even have them too! In fact you could say they have all sorts!
#liquorice #lovingliquorice #heartoftheshires #northamptonshire #catherinewheels #pontefractcakes #alliteration #sweetshopnorthamptonshire