Pour La Femme Beauty, based here at Heart of the Shires are now offering Lava Shell Massage.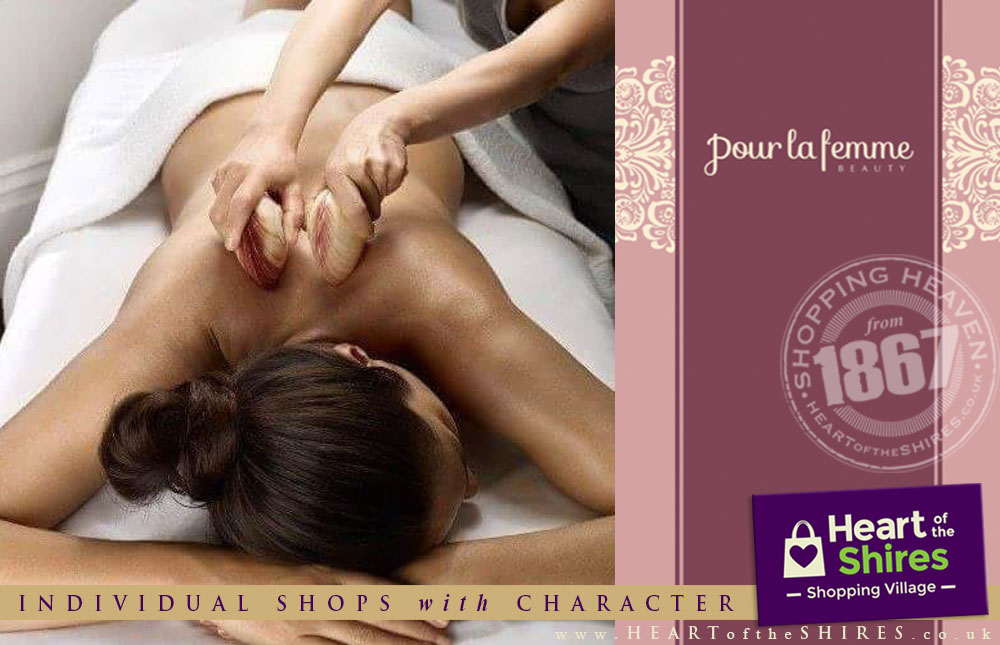 Perfect for stress busting and promoting deep relaxation, Lava Shell Massage is a deeply comforting experience using natural self-heating Tiger Clam shells from the sun kissed shores of the Philippines. Combined with tropical massage oil, these marine polished sea shells glide smoothly over the back and, with their soothing heat, are perfect for both men and women who are looking for deep tissue work.
Call the salon at Pour La Femme Beauty today.
#heartoftheshires #lavashellmassage #northamptonshire #pourlafemmebeauty #tigerclamshells
Lava Shell Massage at Pour La Femme Beauty