These handsome timepieces are now available from the fabulous showroom of Texture Interiors based here at Heart of the Shires.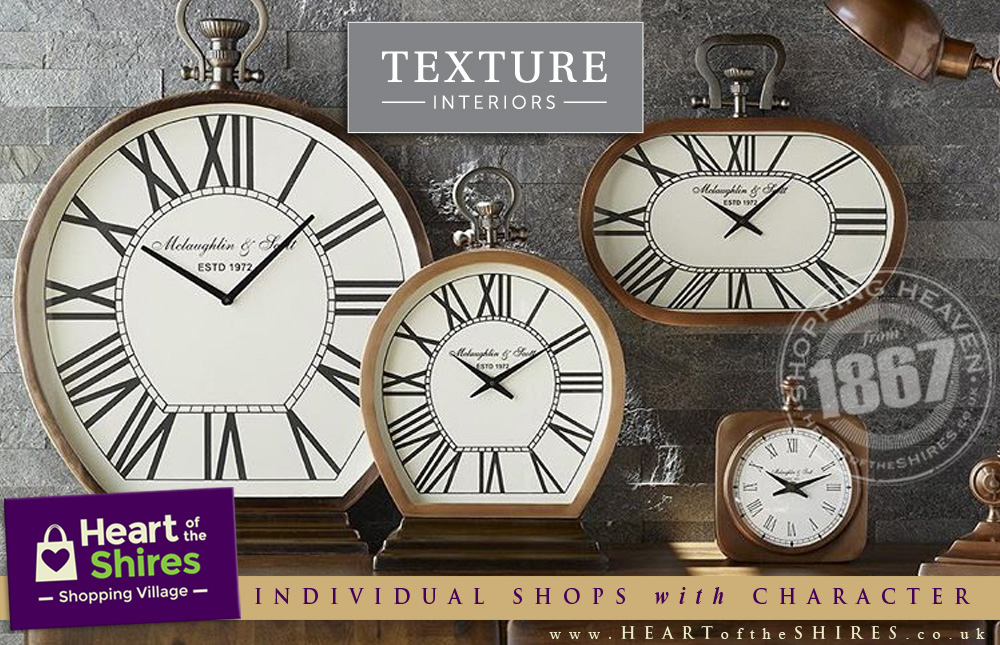 From large, oversized wall clocks to small and sumptuous free-standing table and mantel clocks; Texture Interiors selection of clocks cover a wide range of designs that are well made, look good and adapt well to any style of interior.
If you think it's time for a change to your decor come and see Texture Interiors, soon.