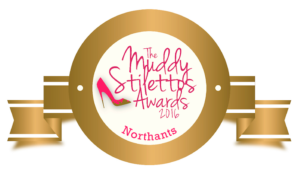 We are thrilled to announce that three shops at our Northampton shopping village have been nominated as finalists in separate categories at this year's Muddy Stilettos awards.
Flying the flag for the Heart of the Shires at the Northants Muddy Stilettos awards are The Deli and Wine Barn, Texture Sofas and Interiors and The Rose Gallery. We're asking for your support to help our shops go one step further and win their respective awards.
The awards aim to unearth the most loved, unique and stylish businesses in areas across the UK. With the help of people truly 'in the know' (you!), the winners of the awards are decided by a public vote. This year there are 30 lifestyle categories with five businesses in each.
The Deli and Wine Barn are finalists in the 'Best Deli' category thanks to their emphasis on quality, provenance and friendliness. We aren't surprised that the deli has been nominated as a finalist; the shop is always a popular choice for those looking for high quality local produce.
In the 'Best Interiors Store' category is Texture Interiors. The store offers a stunning range of quality homeware and furniture, whether modern, vintage or reclamation. With a strong emphasis on personalised service, the store is committed to making sure that each customer's furnishings capture and reflect their personality.
The Rose Gallery is in the 'Best Art Gallery' category. The shop has a perfect blend of contemporary, classic, famous and up-and-coming art.
Please take a moment to vote for your favourite shop by clicking here. Remember you can find our shops in the 'Best Deli', 'Best Interiors Store' and 'Best Art Gallery' categories – voting closes at 12pm on Tuesday 14th June.
Every vote counts and it really does only take a couple of moments. Thank you for your support and continued custom.
To keep up with the latest news and updates from all of our shops, sign up to our monthly newsletter or follow the Heart of the Shires on Facebook and Twitter.
Help our tenants win at the Muddy Stilettos awards