In the Spring of 2012, Jamie Laing alongside his role on award-winning reality TV series, Made in Chelsea, launched Candy Kittens, an innovative, gourmet sweet range that set out to focus on quality. Using the best possible natural ingredients, and authentic flavours in beautiful packaging, the brand hasn't looked back since.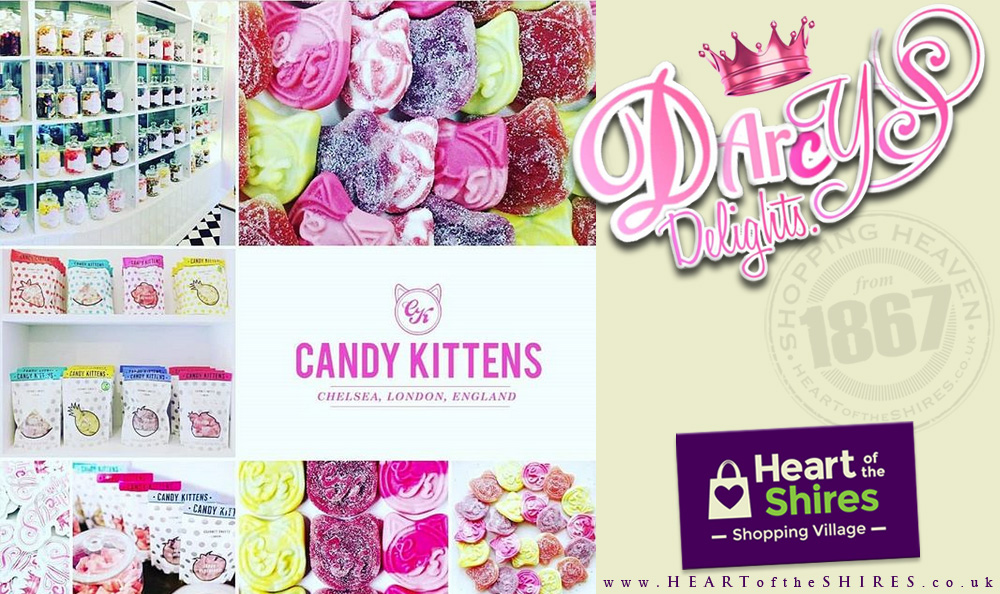 Candy Kittens focussed on making sure their recipe was totally gluten free. Being free from gluten means that Candy Kittens gourmet sweets can be enjoyed by those with gluten intolerances, as well as coeliacs. Coeliac disease affects 1 in 100 people, and it's estimated that 8.5 Million Brits now opt for a "gluten free" lifestyle.
Darcy's Delights, based at Heart of the Shires, think it's just plain unfair that there are not enough enjoyable treats for the growing number of gluten free people. By creating a gluten free recipe when making Candy Kittens sweets, they have created a treat that you, your family and friends can all enjoy!
Four flavours are now available for vegans too: Wild Strawberry, Blueberry Bliss, Peach Fizz and Sour Watermelon.
Candy Kittens – Available NOW at Darcy's Delights