Surrounding ourselves with beautiful pieces of art has a big impact on who you are and how you feel.
Why not take a closer look at the pieces from different collections such as urban, contemporary or classic as well as exclusive original artwork at The Fine Art Gallery?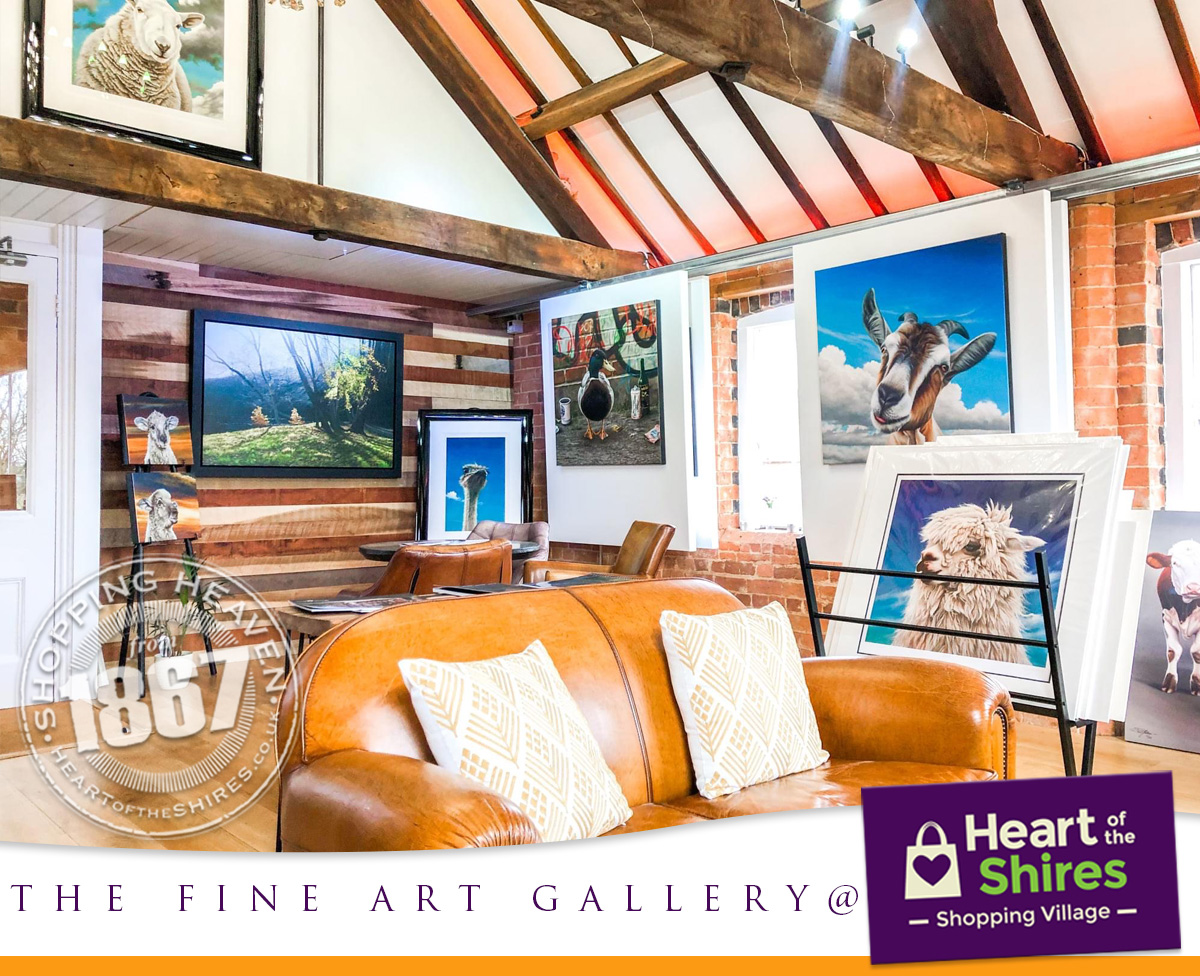 The Fine Art Gallery team of curators, at Heart of the Shires, can introduce you to the artists featured as well as show you the wider portfolios of their work and craftsmanship.
Whether you are looking to completely restyle your home, discover a new artist, add a statement piece or would simply like an insight of the art world, the team is ready to support you.
The Fine Art Gallery work with hundreds of artists and publishers in order to handpick your next masterpiece.
Equally, they can guide you through the various framing options available for your own pieces. The Framing Specialists can help you choose the right frame for your piece. Whether that is a very important signed shirt, fine art or a precious family memory – the Fine Art Gallery have the tools to help you find the perfect option for you.
#heartoftheshires #Fineartgallery #pictureframing #originalart #northamptonshire