Welcome to February.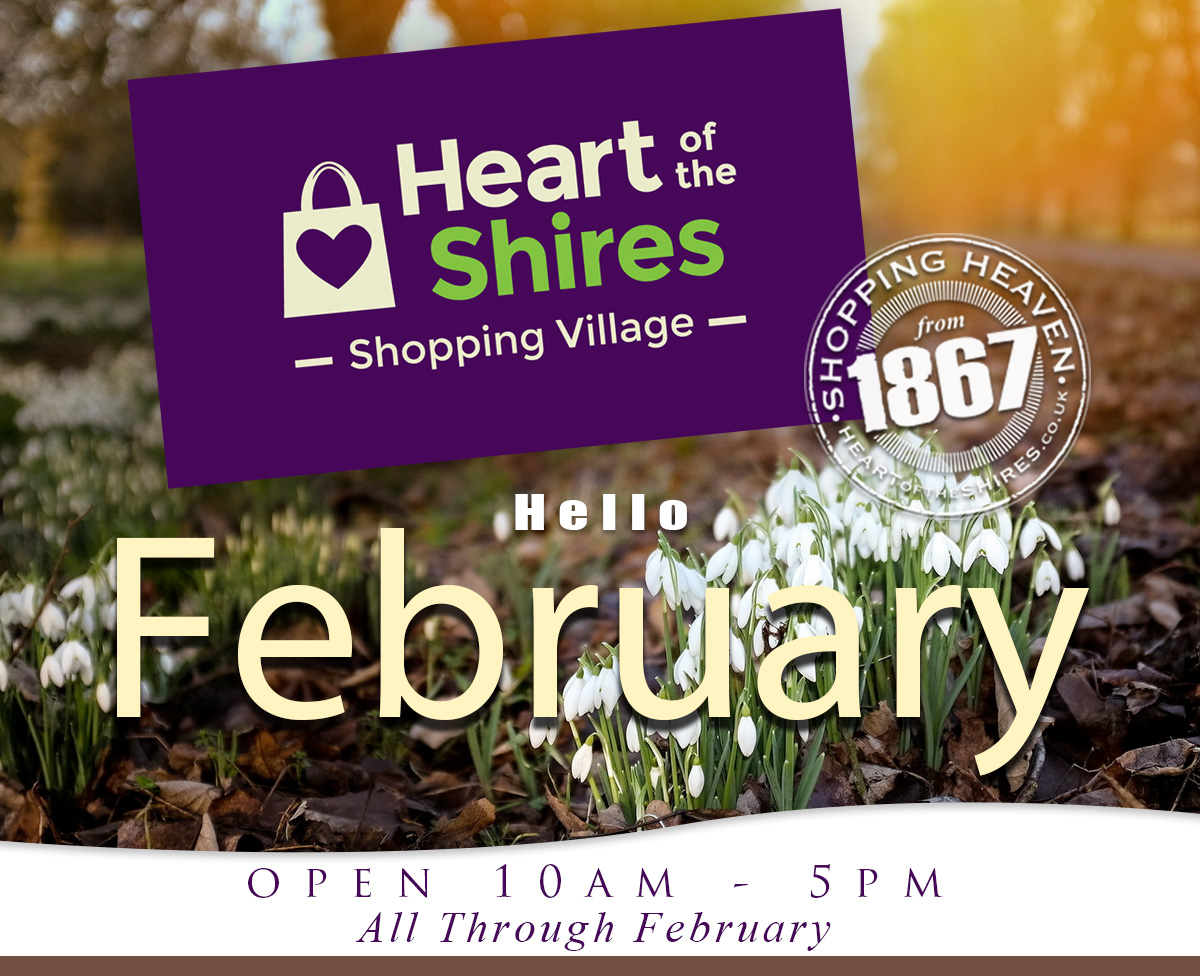 February is a jam-packed month, with Valentine's Day, Pancake Day and the school half term causing the month to fly by. It is also the shortest month of the year, with only 28 days – and 29 on a leap year.
The warmer seasons are just around the corner too – with Snowdrops appearing, now. We call them Snowdrops in Northamptonshire however, did you know they also have some lovely local names albeit further afield? February-Fair-Maids and Dingle Bells in Somerset; Snowdroppers in Gloucestershire and Candlemas Bells in Wiltshire.
We reckon wherever you travel from, Heart of the Shires is the perfect place to (snow)drop in. Set around a 150 year old Victorian courtyard we offer individual, independent retailers with real character and charm.
We are open seven days a week from 10am until 5pm. At Heart of the Shires you will discover a wide range of shops offering fine quality products from kitchenware to antiques and collectibles, jewellery, clothing, foods and treats to garden and homeware – and so much more.
FREE Parking • Relaxed Atmosphere • Quality Retailers • Unique Experience.
#Heartoftheshires #february #snowdrops