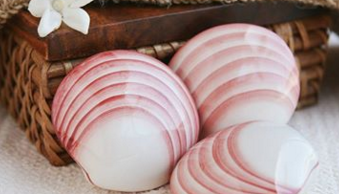 Enjoy a relaxing 1 hour lava shell massage throughout January and February at Pour La Femme for the offer price of just £30 (usually £45). Or, upgrade it to include a luxurious 30 minute facial using heated shells for an extra £15 (usually £30)*
What better way to start the new year than by relieving the deepest aches and pains with this full body massage at Pour La Femme, using the natural benefits of heated Tiger Clam Shells from the Tropics, the indulgent and truly pampering Lava Shell Massage offers an idyllic treatment creating a sense of balance to the entire mind and body.
For more information and bookings please call the salon on 01327 341005 (calls will be returned as soon as a therapist becomes available so please leave a message)
*excludes any other discount or offers, offer available throughout January and February only.
Enjoy a lava shell massage at Pour La Femme for just £30