Look at these diddy Docs!
Hand painted by Fureytale Studios here at Heart of the Shires. A custom, unique composition to an icon of design.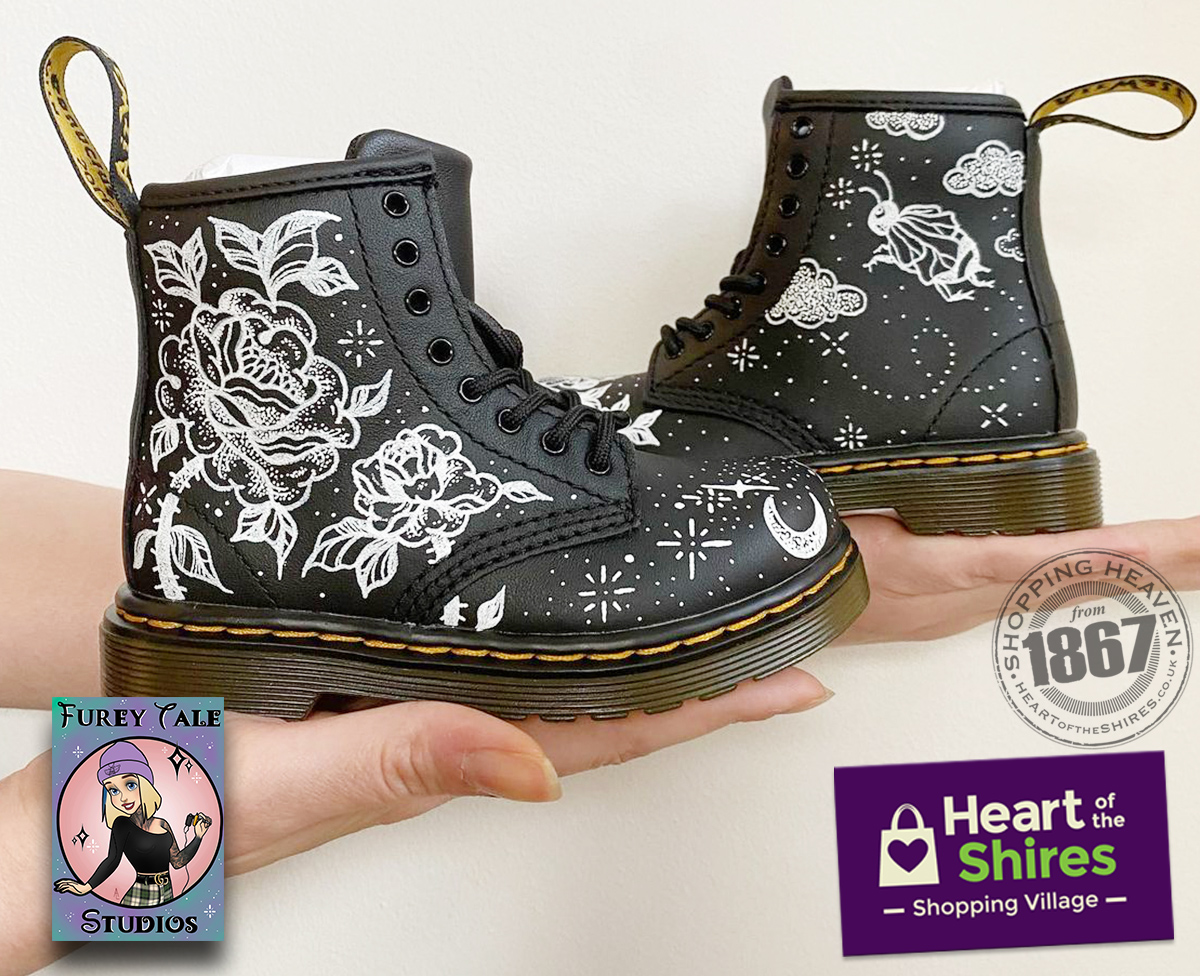 Did you know?
Klaus Märtens was a doctor in the German army during World War II. After he injured his ankle in 1945 he found that his standard issue army boots were too uncomfortable on his injured foot. While recuperating, he designed improvements to the boots, with soft leather and air-padded soles made of tyres.
In 1959 R. Griggs Group Ltd. bought patent rights to manufacture the shoes in the United Kingdom. Griggs, based in Northamptonshire, anglicised the name to "Dr. Martens", slightly re-shaped the heel to make them fit better, added the trademark yellow stitching, and trademarked the soles as AirWair. Dr. Martens was listed on the London Stock Exchange at a value of £3.7bn in January 2021.
DM for your DM's now.
Dr Martens – But More to Boot!