In The Garden Room, at Heart of the Shires, we are loving the new look from Cottage Delight – it now seems the redesigned packaging is just as tasty as the products, look at this terrific trio…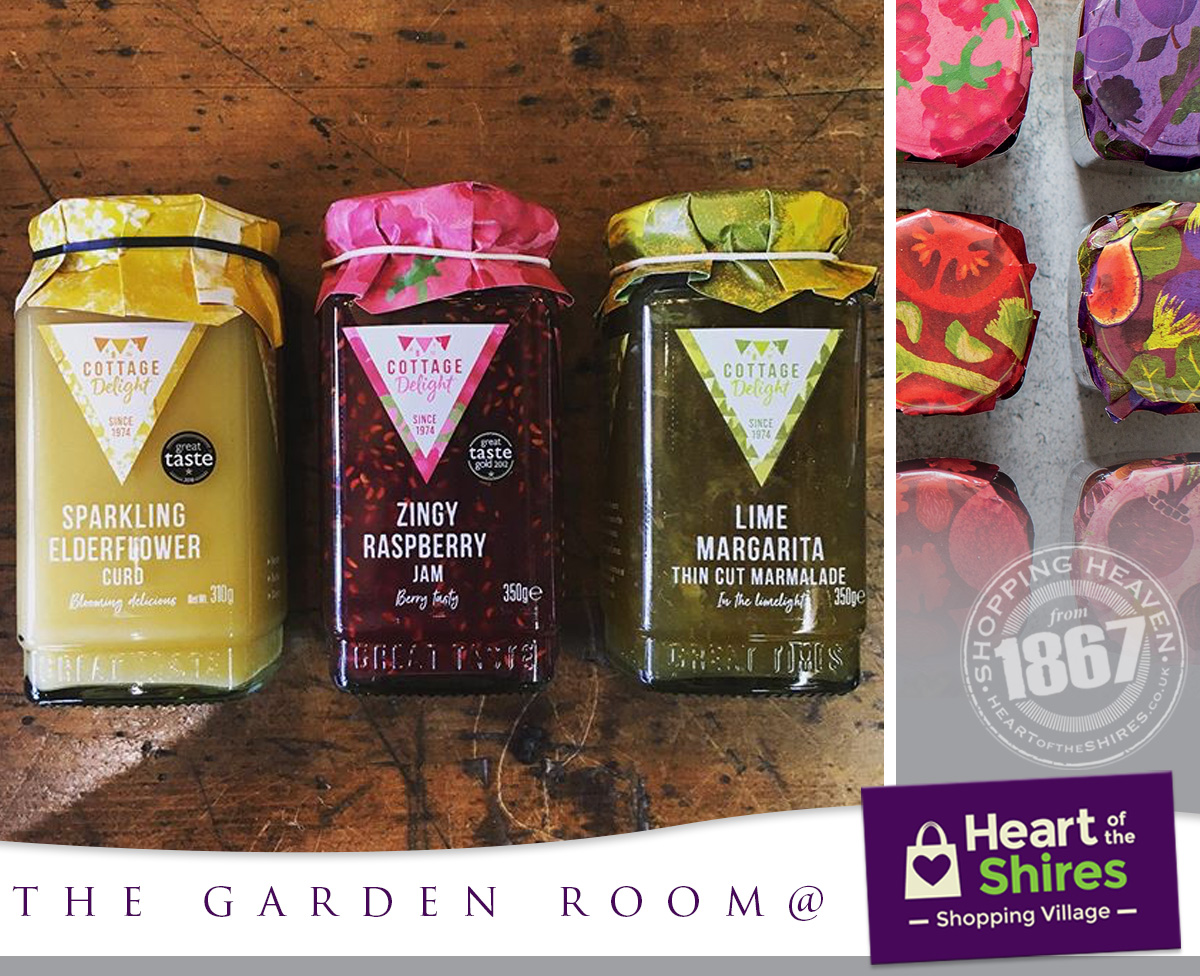 Sparkling Elderflower Curd
This beautifully creamy recipe with delicate elderflower and fizzy Italian Prosecco for a cheeky twist. Spread over warm pastries, enjoy with chewy meringues or add sparkle to sponge cakes.
Zingy Raspberry Jam
With the ripest raspberries in this recipe to create a shimmering ruby preserve with real zing.
Smother over scones, ripple through ice cream or add to homemade milkshakes.  Berry Tasty!

Lime Margarita Thin Cut Marmalade
OMG! Cottage Delight perfected this exciting recipe by combining zingy limes with Mexican tequila for a refreshing kick. Serve with warm scones, glaze roasted chicken or create tangy frozen ice pops!

No artificial additives • Gluten Free • Suitable for vegetarians and available now!