What a peaceful little spot to have some quiet time, next to this decorative embroidered curtain from the new collection at Colefax and Fowler.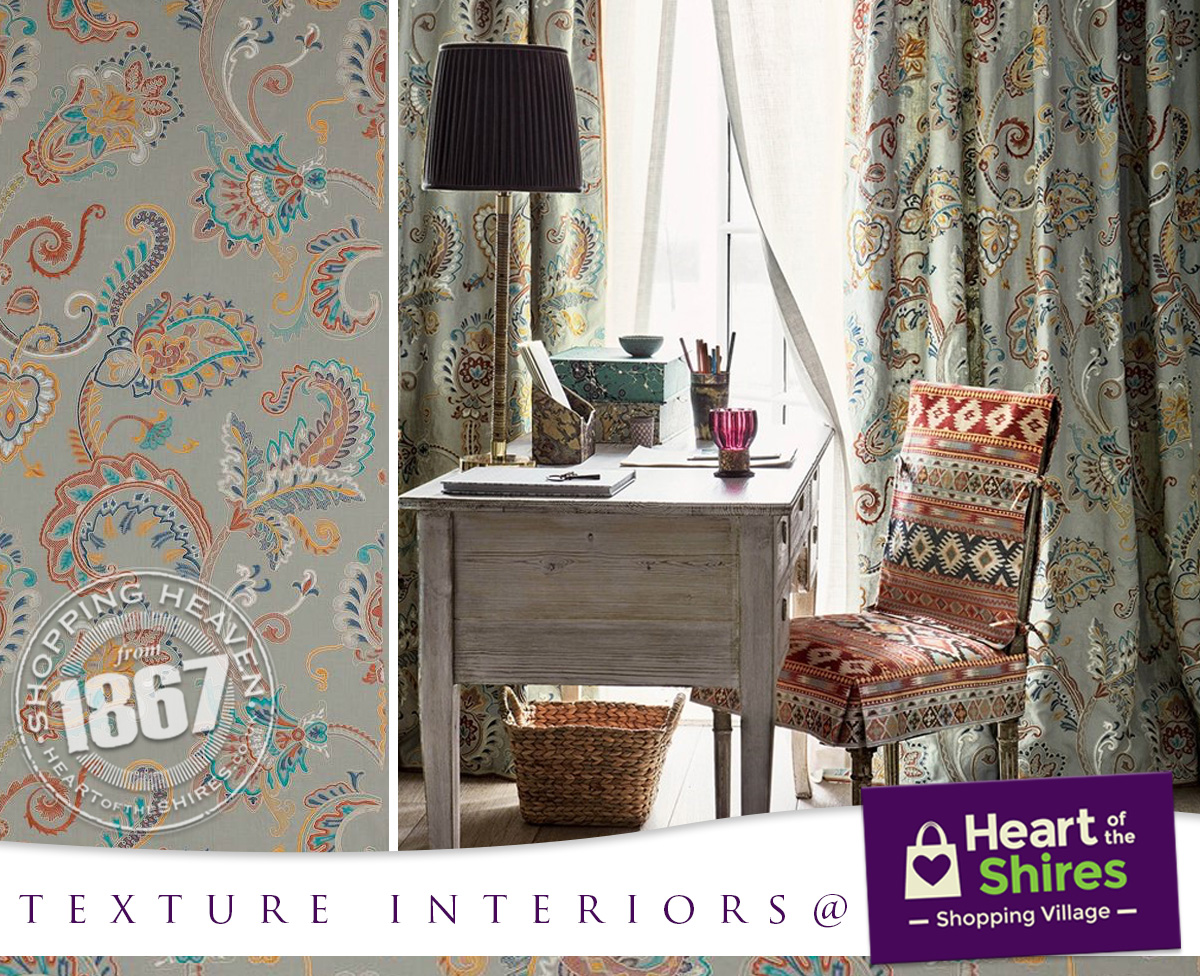 Texture Interiors is not just a sofa shopping experience, they offer an interior design service, from curtain and blind making, to helping you create the home you've always longed for, using their huge collections of fabrics, wallpapers and paints from the leading brands.
The Curtains: Carsina
In the finest tradition of Colefax corded designs this is a reinterpretation of the popular print design Cassius as an intricately decorative embroidery. The corded outline is used to great effect enhancing the curvaceous shapes, whilst an attractive variety of stitch work builds up the Paisley influenced internal patterns. These features are all intensified by the beautiful colour combinations, including a tomato red and old blue ground cloths.
The Chair: Delgado
A wonderful polychromatic celebration of the geometric patterns found in Kilim rugs. Printed as vertical stripes, Delgado features a lively mixture of patterns that combine to create the effect of a highly decorative woven design. The texture of the linen ground cloth enhances this effect. One monotone blue colourway and two richly varied colour ways help Delgado to become the keynote of any plainer woven scheme.
Colefax and Fowler at Heart of the Shires