Hot off the press, reviews from this week. Thank you everyone for taking the time to write (and visit us too!)
Here's a selection: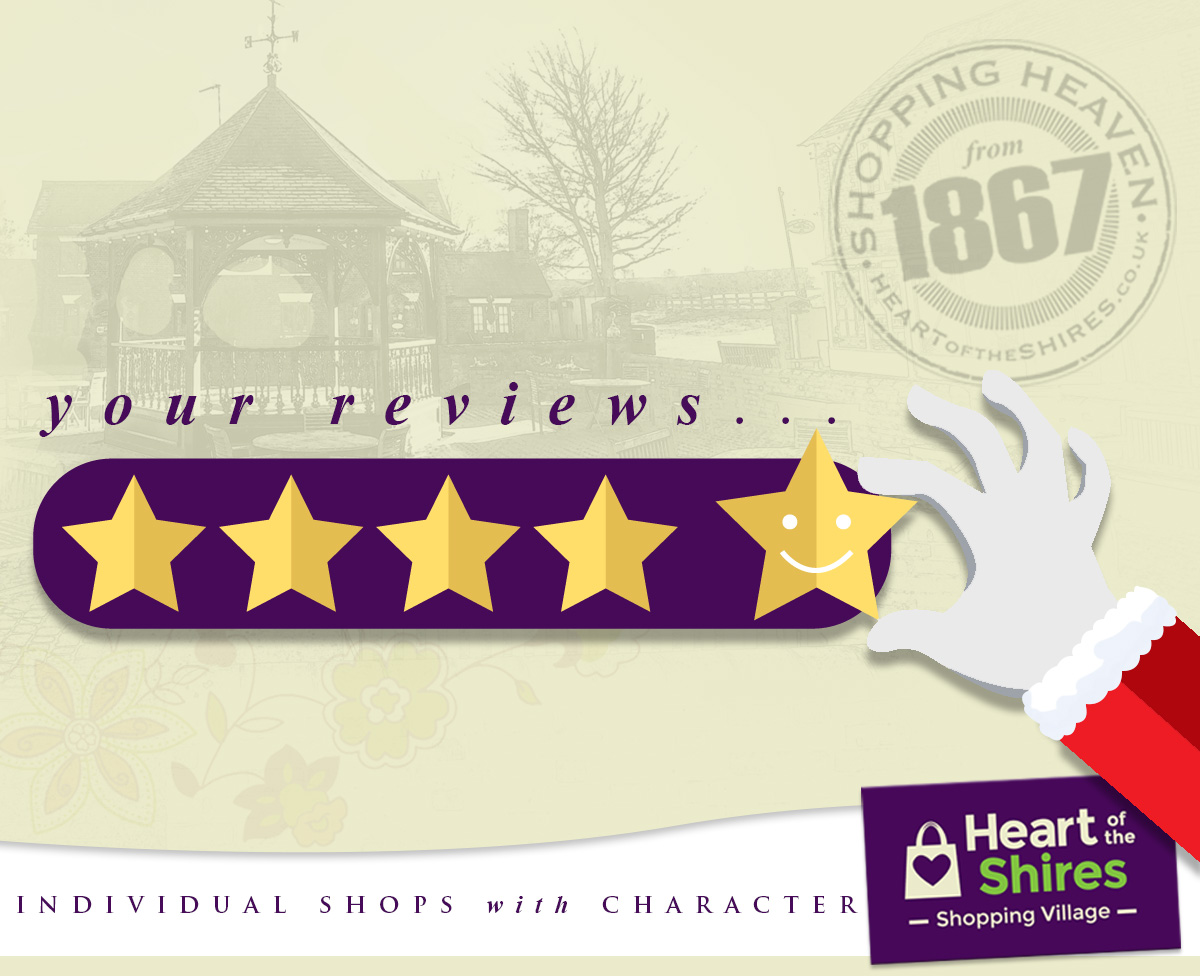 "Lovely place to do out of the ordinary shopping. There are very nice things in there from antiques to clothing or even my favourite cook shop."
Nélio Santos
"I love this place."
Susan Elliman
"It's perfect for Christmas."
Sharon Mead
"Fab place for shopping, and excellent food in the restaurant."
Jane Thomas
There is still time to see us. Is there anything better than a gift from the Heart?
It's free to park – It's Christmas shopping as it should be.
#christmas #heartoftheshires
Christmas Shopping – Reviews