Nestled in the quaint Victorian courtyard, at Heart of the Shires, is a bridal haven just waiting for you. Filled to the rafters with gorgeousness, Silver Sixpence Bridal Boutique have handpicked an exclusive mix of traditional and fashion forward wedding gowns from some of the finest designers in the industry.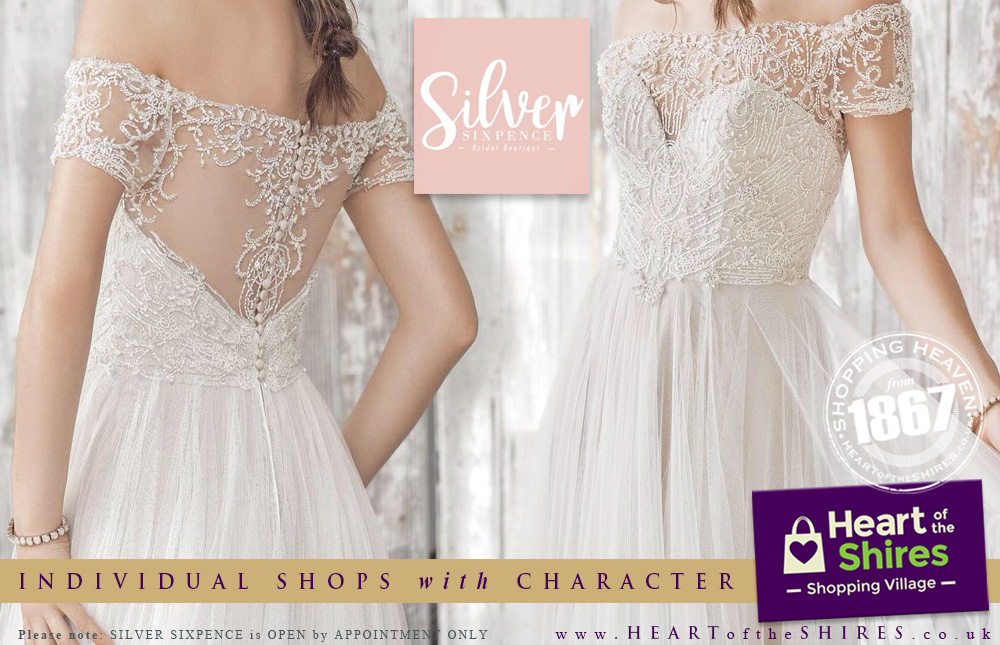 Being based in the heart of Northamptonshire countryside, Silver Sixpence are super close to neighbouring counties Warwickshire, Oxfordshire, Leicestershire, Buckinghamshire, and Bedfordshire.
The relaxed environment provides an enjoyable day out at The Heart of The Shires Shopping Village. There is  plenty of free parking with a selection of independent boutiques, giving you the perfect excuse for a day out and a real opportunity to enjoy your wedding planning.
Choosing your dress should be one of your most memorable experiences and memorable for all the right reasons! Which is why when you make an appointment with Silver Sixpence Bridal Boutique, the attention to detail and their personal honest service is second to none from your very first visit to when you collect your gown.
The ethos is simple. Every bride is individual. Silver Sixpence Bridal Boutique love to take the time to listen to you, to help you find the dress of your dreams and create the perfect bridal look that truly reflects you and your personality! It's called the Silver Sixpence experience, why not call them today?