Come and join the cuddly fun at Heart of the Shires Shopping Village – a FREE Event TODAY!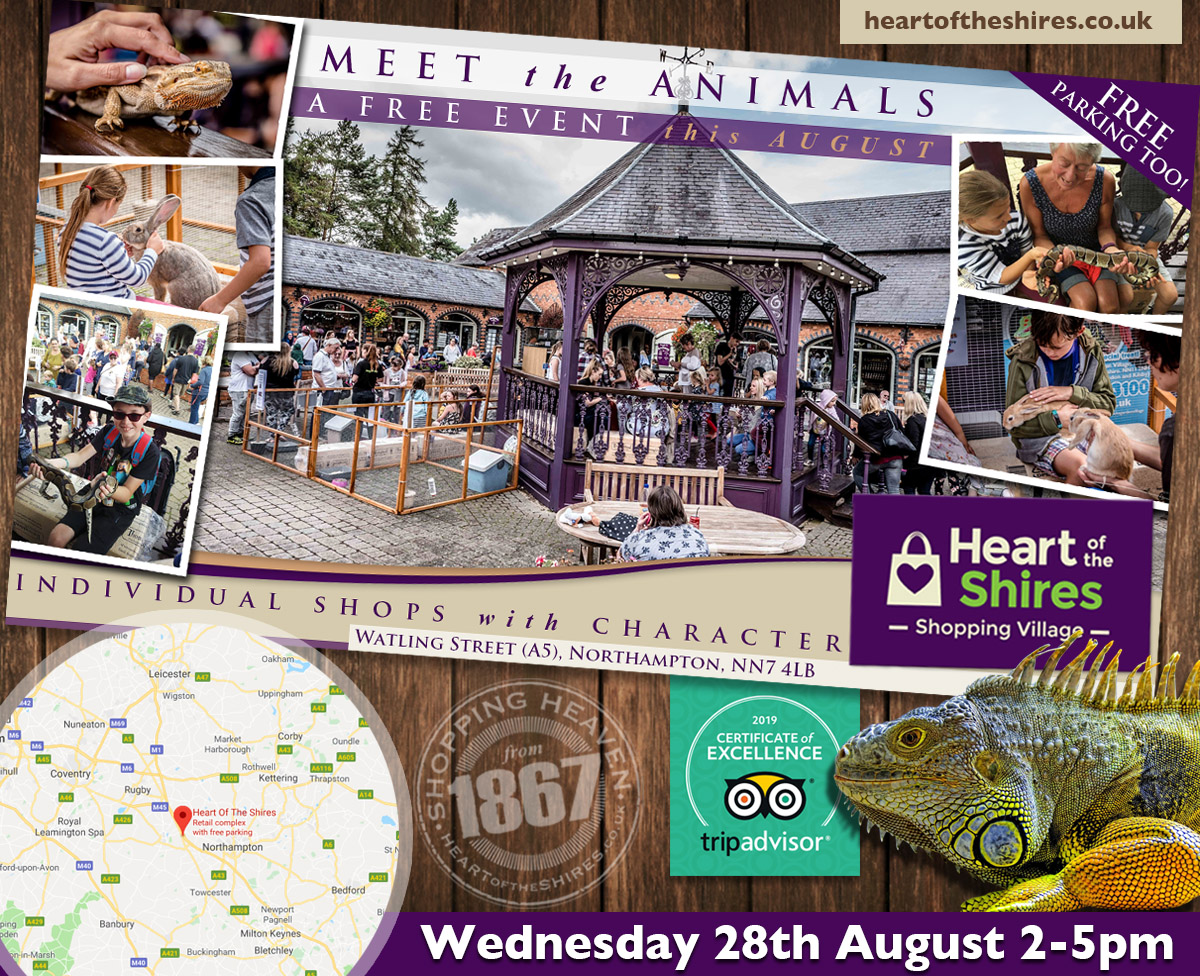 Meet the Animals offers a great opportunity to interact with a variety of animals, amphibians and reptiles. Experts handlers, with knowledge of all the animals, will be on hand to ensure the best possible experience for you and the up-most care for the animals. Everyone who wishes to will get the chance to hold the animals and learn different facts about them.
These experiences are very safe, educational and, at Heart of the Shires, it's FREE. The event will be set up within the Bandstand, in the main courtyard at Heart of the Shires Shopping Village
Tag a friend who'd be brave enough to touch a Tarantula, stroke a snake or perhaps be happier with a hug from a Hamster.
#MeetTheAnimals #FreeEvent #PettingZoo #heartoftheshires
* Individual animals are subject to availabilty and weather conditions.
Animal Antics at Heart of the Shires