Oh, what a wonderful sunny week, so far. We are pleased to share our very latest reviews which are very welcome and wonderful too. Here are a selection: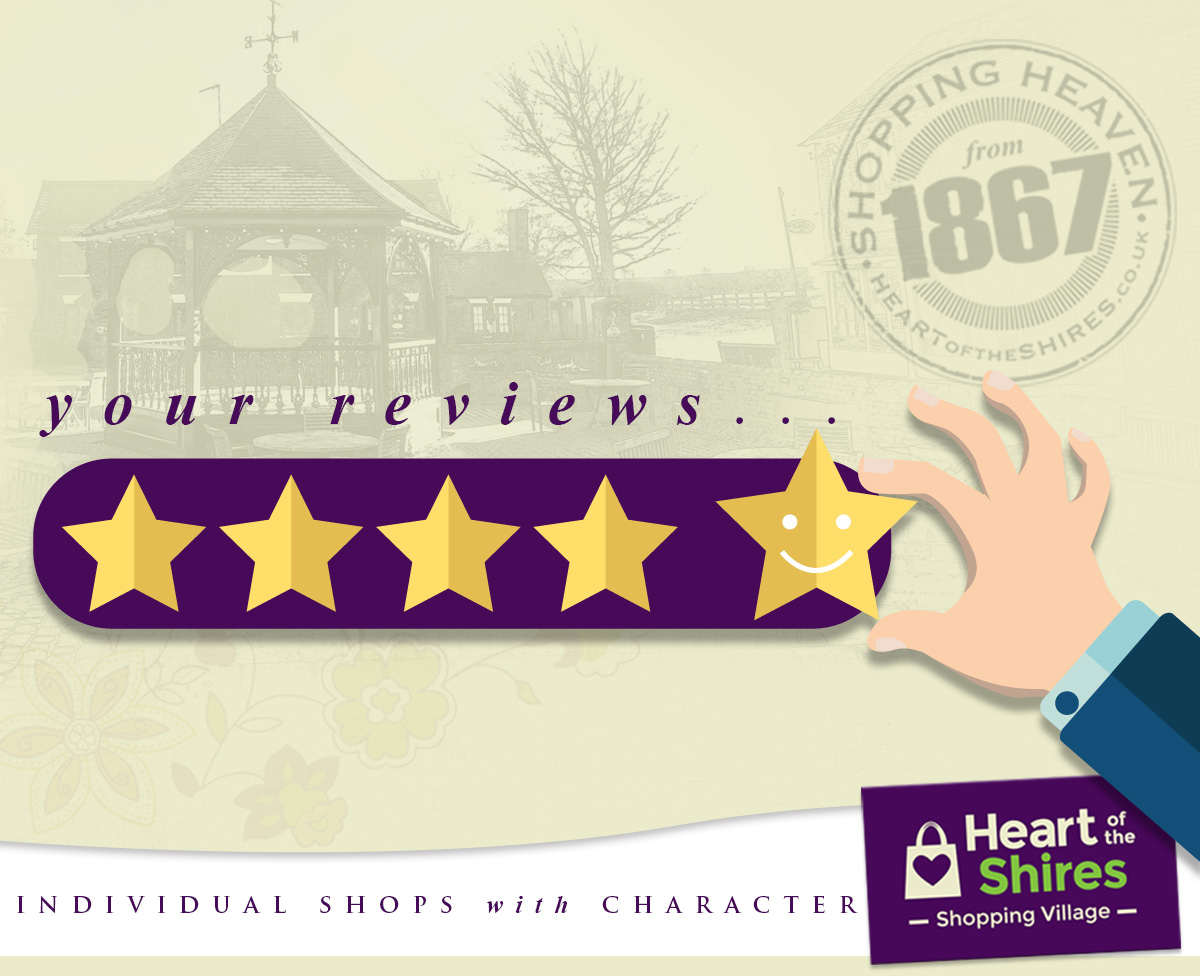 "A lovely place to go."
Perry Wilson
"Good variety of shops and excellent tea-room/restaurant."
Adrian Sherlock
"A nice place for a mooch around."
Wendy Nicholls
"Always a pleasure to stop off at the Heart of the Shires en-route from the North of the country to the South."
Mark Langrick
"Enjoyed a lovely lunch at the on site restaurant and a wander round the various shops. A nice destination for an afternoon out."
Sue Wiggins
"Lovely little shopping village with plenty of shops to look at. Been a few times and recently with my mum and we spent all afternoon here. Some really lovely quality products along with a gorgeous antique shop!"
April Kennedy
"Good selection of shops knowledgeable friendly staff."
Steve Rowe
Have you visited us lately? Please leave us a review here: https://g.page/r/Cd2GRQ5HQX2lEAg/review?rc Thank you.
#heartoftheshires #northamptonshire #independentretailers