A calming space to relax and drift off has been high up on the list for one of Texture Interiors clients lately.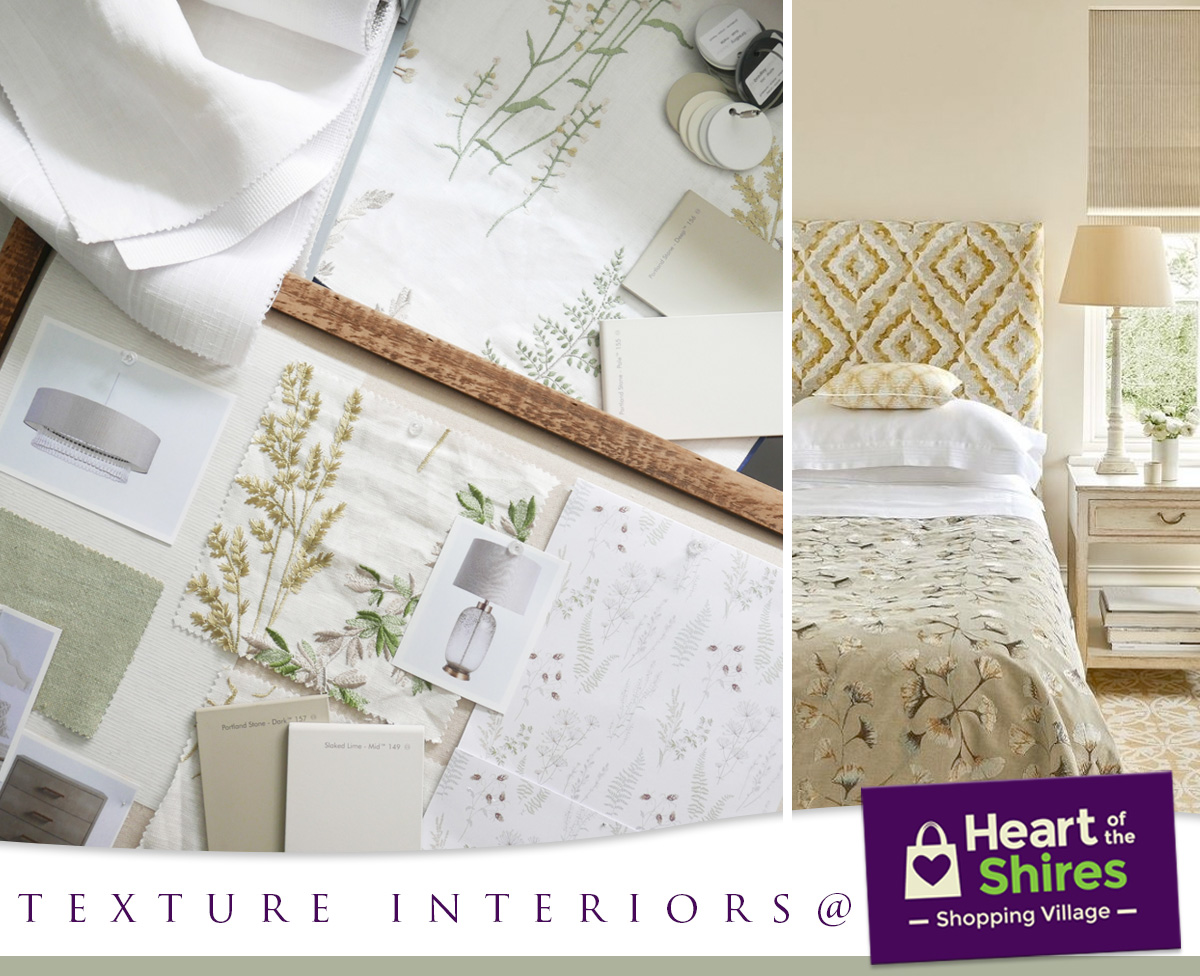 A serene bedroom to unwind. Such as this scheme that they have been finalising this week.
Beautiful embroidery on a fresh white base linen for the curtains, set against harmonious neutral walls. Bringing in more calming green tones with an upholstered headboard in linen and highlights of deeper gold tones running throughout the pieces of furniture. Sage green, embroidered florals and Portland stone – Texture Interiors showroom can be discovered at Heart of the Shires.
#interiordesign #northamptonshire