Nestled in a quaint Victorian courtyard, in rural Northamptonshire, is a bridal haven just waiting for you. 
Filled to the rafters with gorgeousness, Silver Sixpence Bridal Boutique have handpicked an exclusive mix of traditional and fashion forward wedding gowns from some of the finest designers in the industry. For instance look at this dreamy back detail in this Adrianna Alier beauty by Rosa Clara.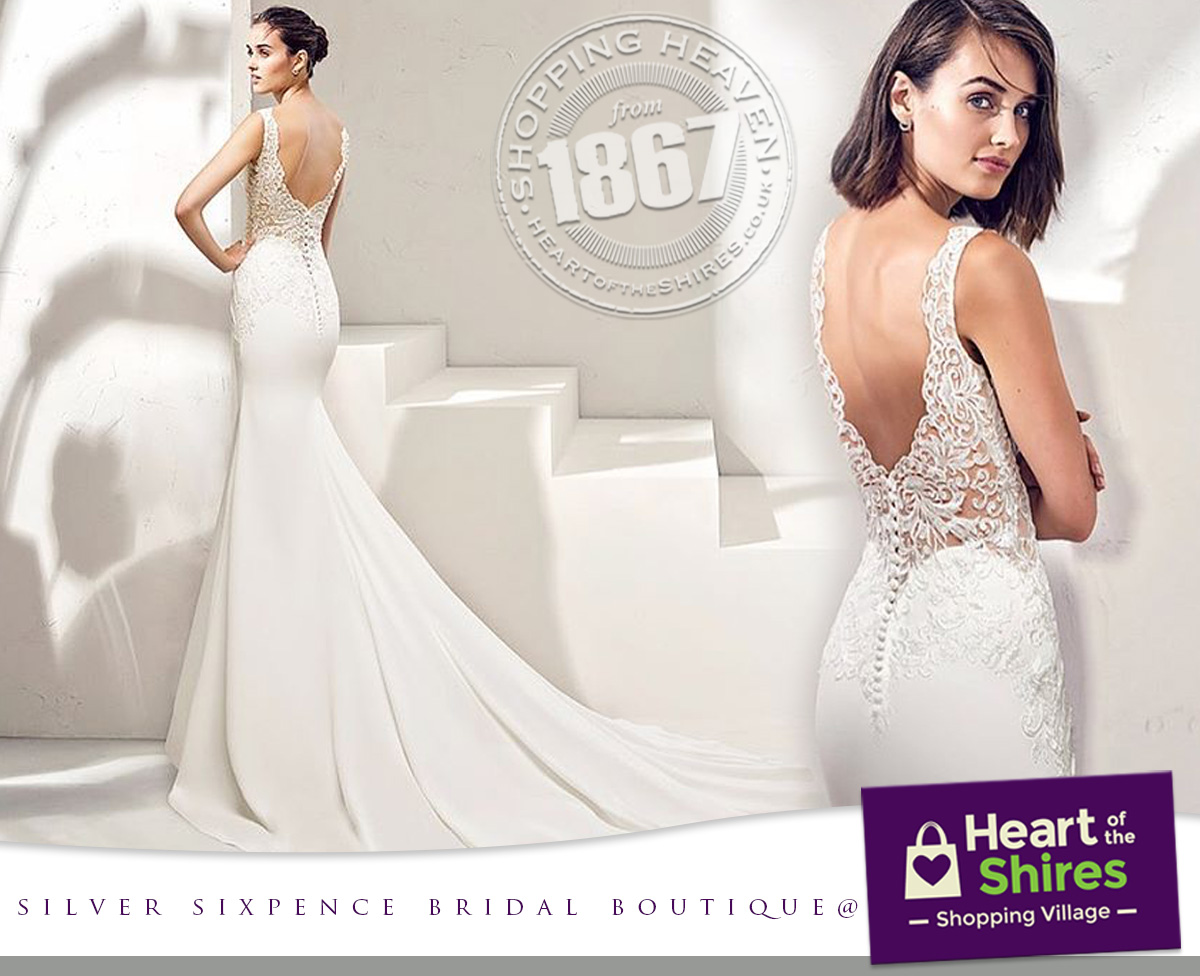 Every bride is individual and Silver Sixpence love to take the time to listen to you, to help you find the dress of your dreams and create the perfect bridal look that truly reflects you and your personality, it's called the Silver Sixpence experience and is available by prior appointment at Heart of the Shires now.
Call 01327 437180 today.
The Wedding Dress of Your Dreams